(EU) +39 349 8627004 | (US) +1 352 270 6013


"In the middle of nowhere" is the precise location where every fisherman, throughout his entire life, dreams to go fishing one day... an unknown place where encounters with jurassic size tuna, wahoo and billfish are everyday occurrences!
Well, we can tell you that such a place still exists!
Ascension Island, located in the middle of the Atlantic Ocean between Africa and Brazil, has always been a military base where commercial fishing is prohibited for 200 miles from the islands' coastline. Ascension Island is an isolated volcanic island, covered with basalt lava flows, volcanic ash and cones. It lies just 8 degrees south of the equator, however being within the trade winds makes for a climate less hot and humid than most countries along the African coast bordering the south-east Atlantic. The water temperature never gets below 23 degrees celsius and never above 28.
Untouched and untouchable since its origins, Ascension Island is heaven on earth for Spearfishing lovers and Blue Water Hunting enthusiasts.
BASIC INFORMATION
This adventure consists in 8/9 days of diving, aimed at landing large pelagic fish, such as Yellowfin Tuna, Bigeye Tuna, Wahoo, Amberjack, Dorado, Sailfish and Marlin.
Each diving day has a duration of approximately 7 hours.
Air temp: 25 ° C - 30 ° C | Water temp: 23 ° C - 28 ° C
Accommodation: Obsidian Hotel, is the only lodging on the island. The rooms are simple but clean.
Adventure cost ⟶ $$$$$
FLIGHT INFORMATION
Reaching Ascension Island is not simple. But there is a military flight serving the island twice a week from the United Kingdom. These flights are operated by the RAF (Royal Air Force), seats available for civilians are extremely limited and therefore bookings must be arranged well in advance. You also need an entry permit and an insurance plan with certain specifications.
We will take care of all the organizational aspects and check that all paperwork is correctly filled out and submitted.
WHY COME WITH US?
We were among the very first to "discover" Ascension Island in 2010, when the island was still almost unknown to the rest of the world.
We have successfully led trips since 2011, year after year and at different times, and have developed a deep understanding of the place.
We will guide you in a professional manner but at the same time in a completely informal atmosphere. You will feel like being in holiday with old friends. We will welcome you and ensure that everything goes as planned, leaving you to think about just one thing.... spearfishing!
We will do a safety briefing so that you will be aware of potentially dangerous situations, and how avoid them. We will make sure that you always have a partner or a small group to rely on while you're in the water.
We will provide an expert guide in the water who can help, advise and point out the most effective techniques. The guide will make sure you will always be on the right spot, coordinating the correct position of the group in the water according to the current or while chumming. When necessary, the guide will work the flasher and take care of the proper distribution of the chum. They will also take pictures and videos of your catches, so that you will go home with the memories of your adventure.
We will give you advice and guidance on techniques, on the prey and on their approach. We will give you important tips on your equipment, regarding how to set it up to be ready for this challenge.
If needed we may have spearguns, floatlines, bungees and buoys available for hire, or when possible, provide some items for free.
Alternatively we offer advice on purchases so that you will not make mistakes by buying inappropriate equipment for the trip.
On site we provide weights for your weight belt so you will not need to bring your own, thus avoiding you unnecessary excess baggage costs.
During your stay we will arrange a BBQ where you can grill your fresh catch over stories and cold drinks, in perfect Ascension style.
Last but not least, we will do our best to make this the best trip you've ever been on! Full of action, catches and adventure!
Large Yellowfin Tuna (largest taken 300lbs) patrol the ledges and dropoffs, looking for food and with them come the Rainbow Runner and Wahoo.
Inshore species include, Rock Hind (grouper) amberjack, Almaco Jack, Black Jacks, Horse Eye Jacks, Rainbow Runner, Dorado and Tuna.
During the bait season when the fry come inshore to spawn, you can see 100kg Tuna 20 ft from the beach, smashing baitfish in the evenings. They are often accompanied by loads of Rainbow Runner, Dorado, Amberjacks, Almaco's and Blue Runner. We have had big Tuna here in 2m of water right on the beach!
This is truly a special place and the real beauty of Ascension Island is....it only sees a few Spearfisherman every year. There is no commercial fishery so everything here thrives. You will encounter true monster fish on a daily basis and I can guarantee you will have a few stories to take home with you.
Ascension island is truly "The land that time forgot"
Colin Chester,
Presidente AIFC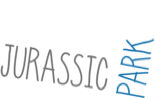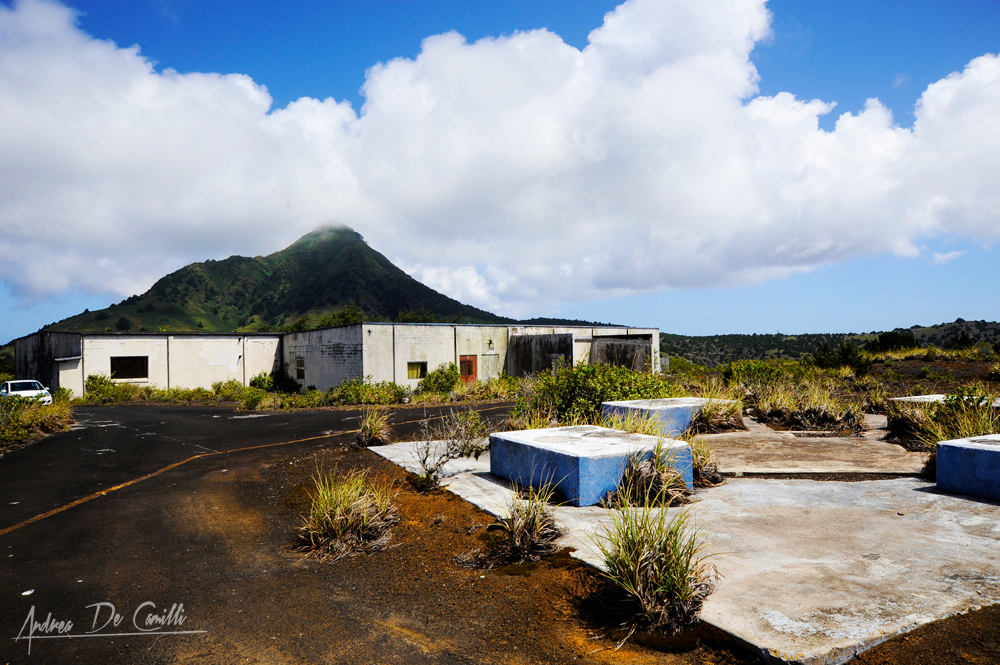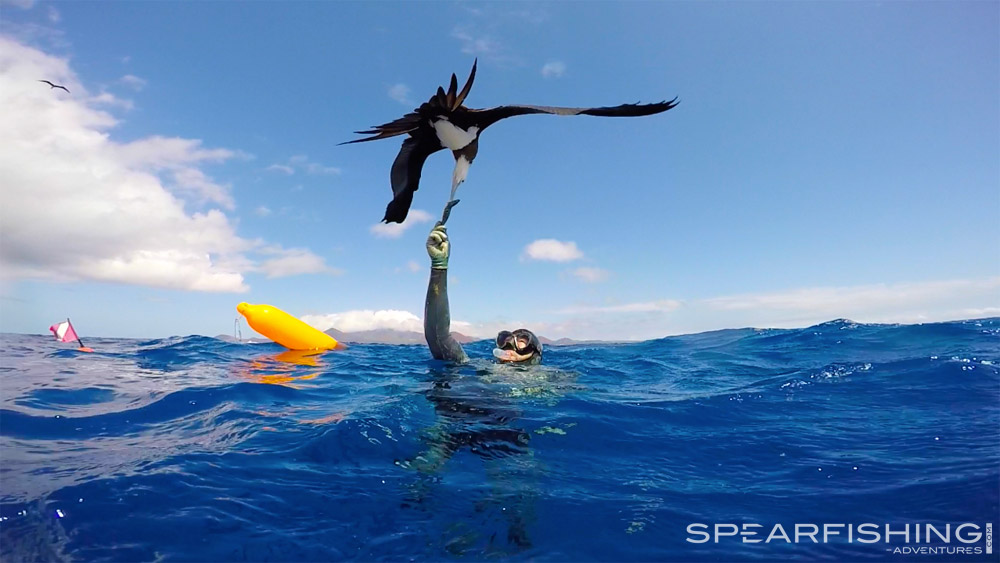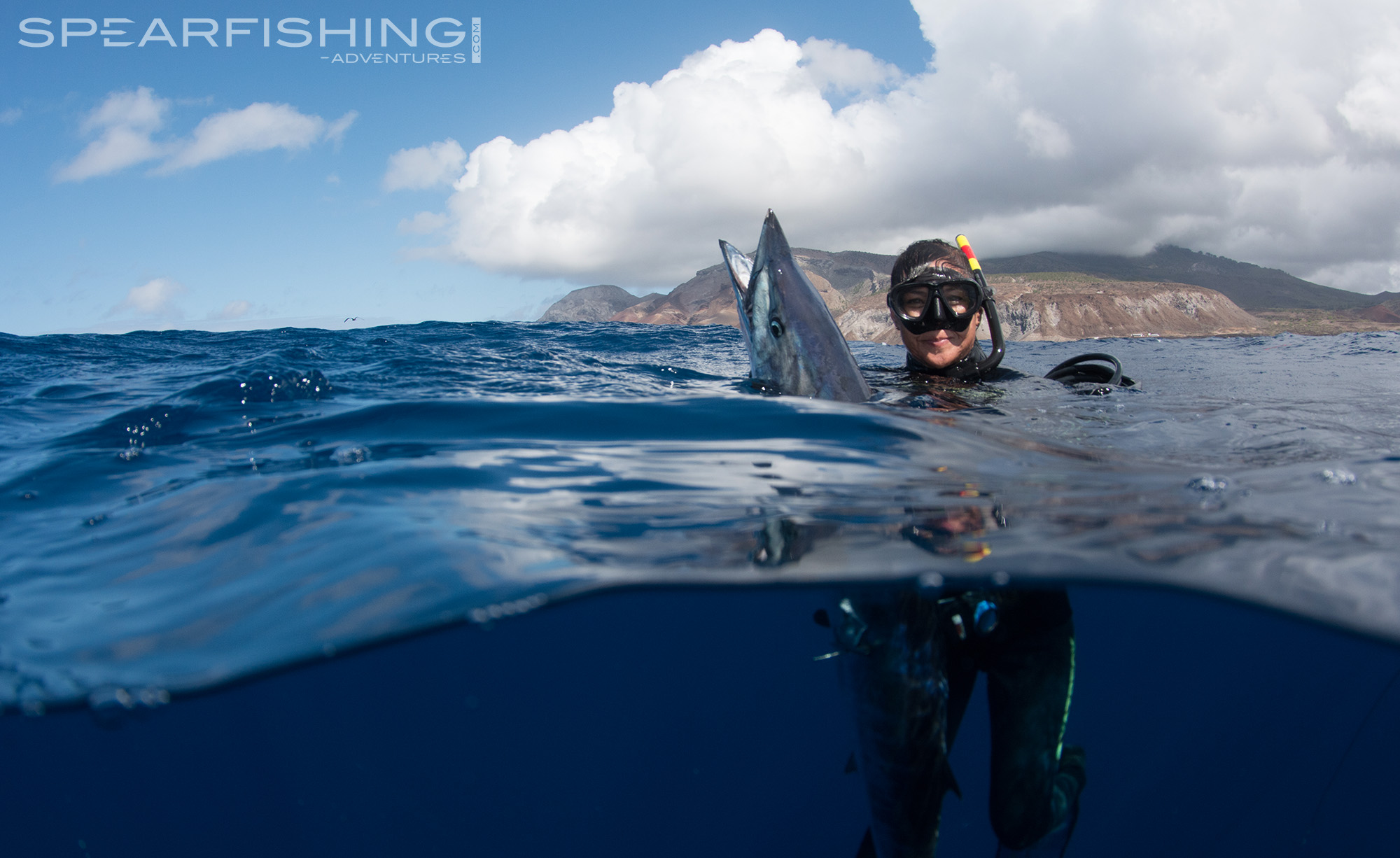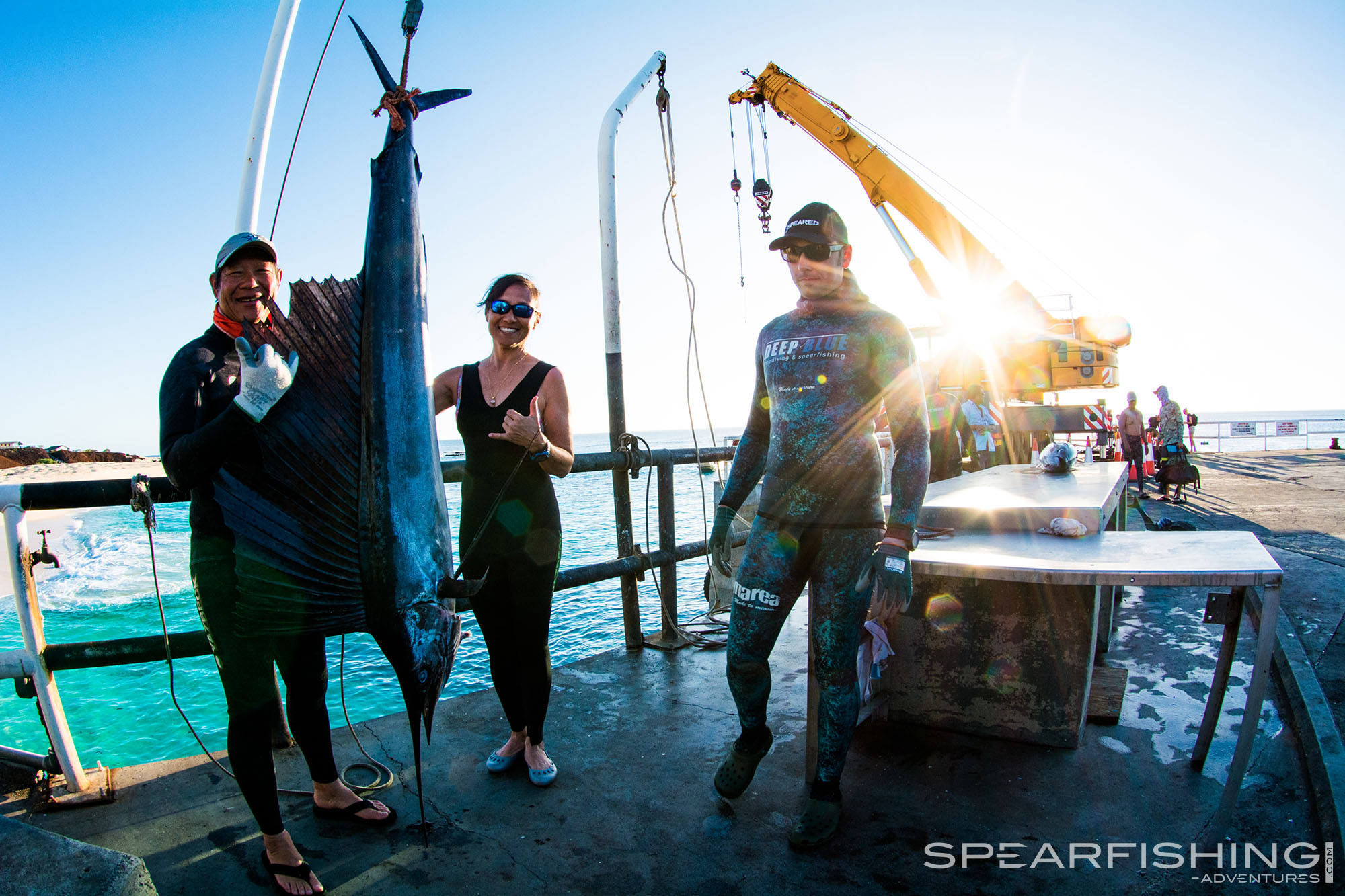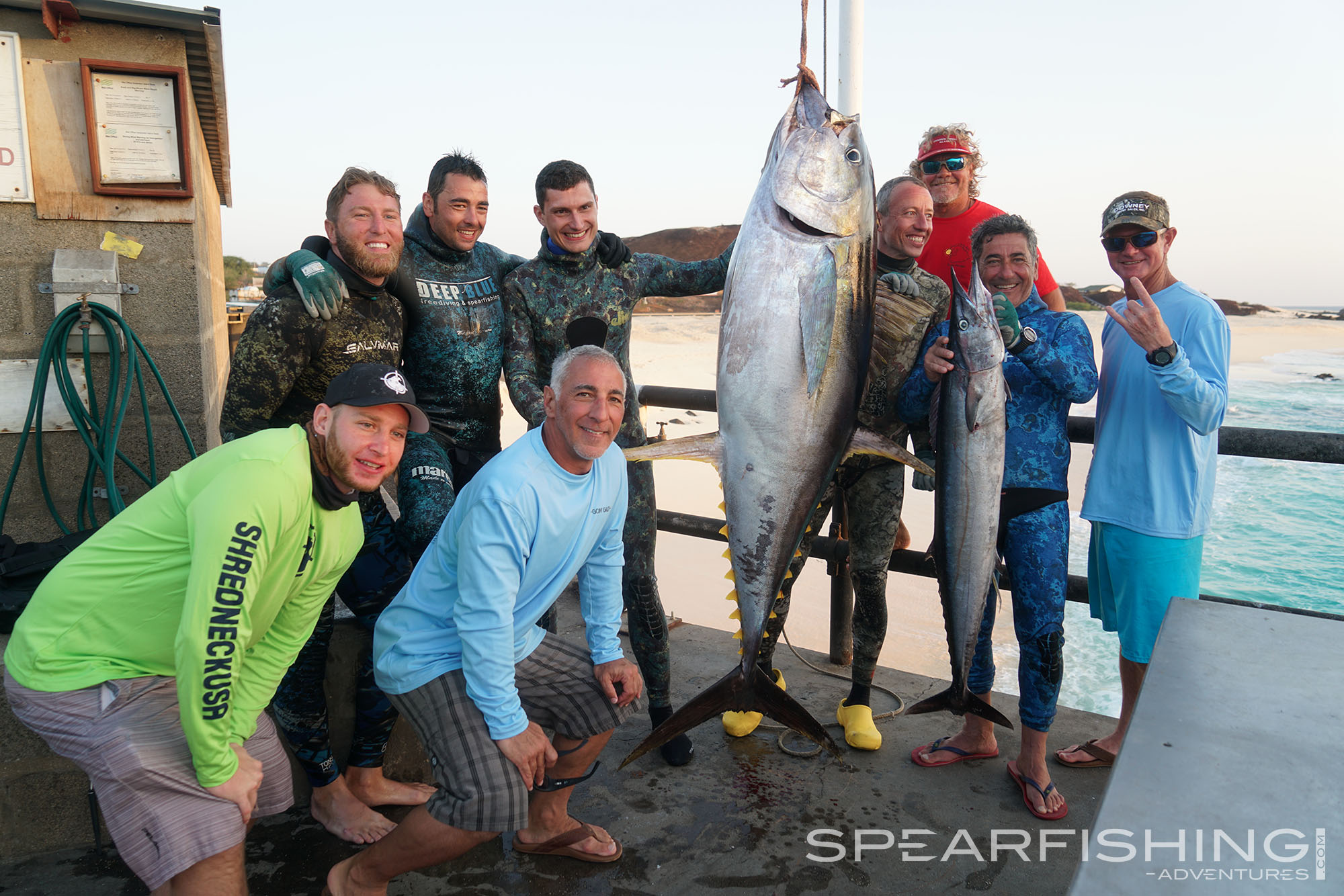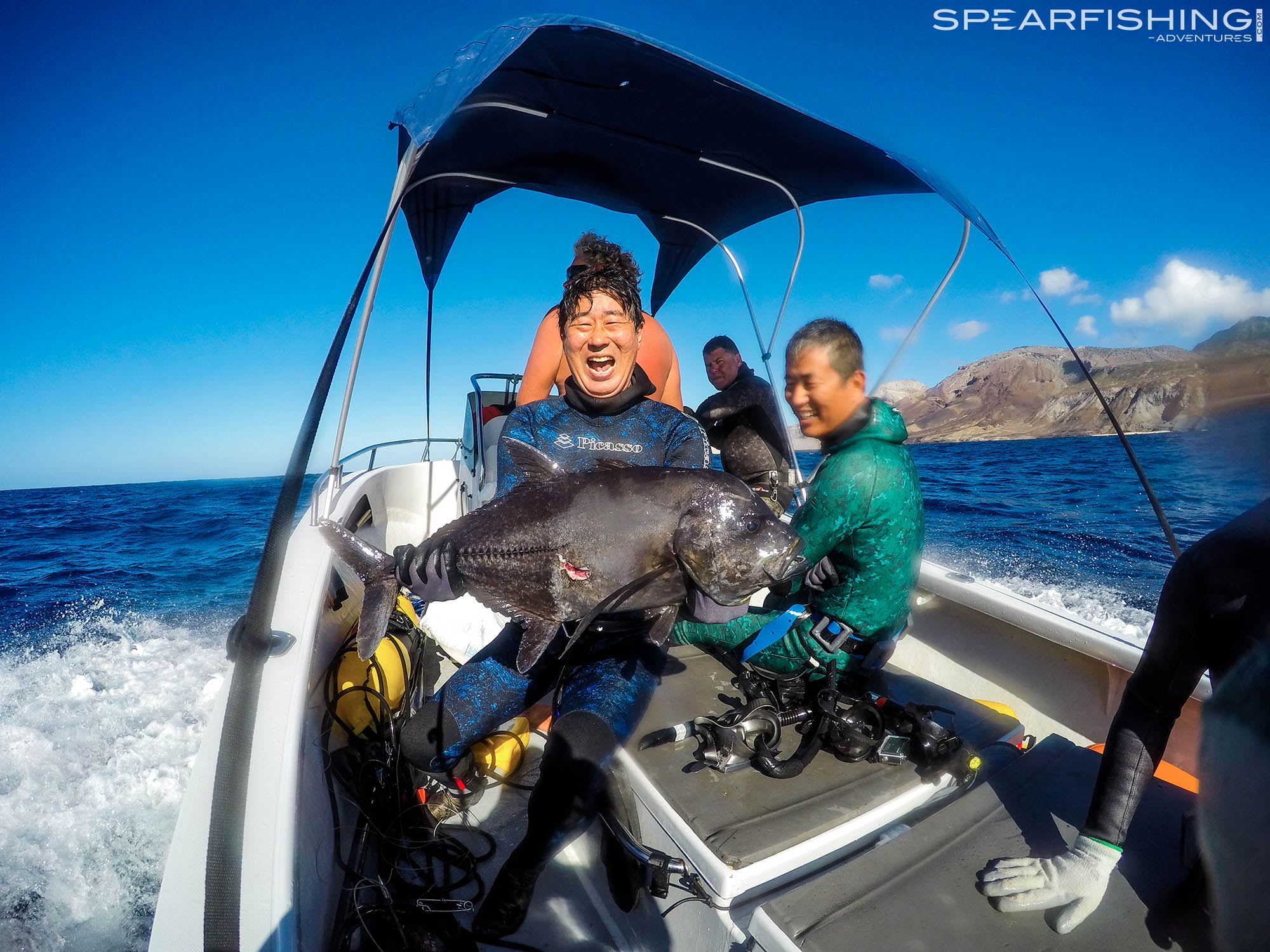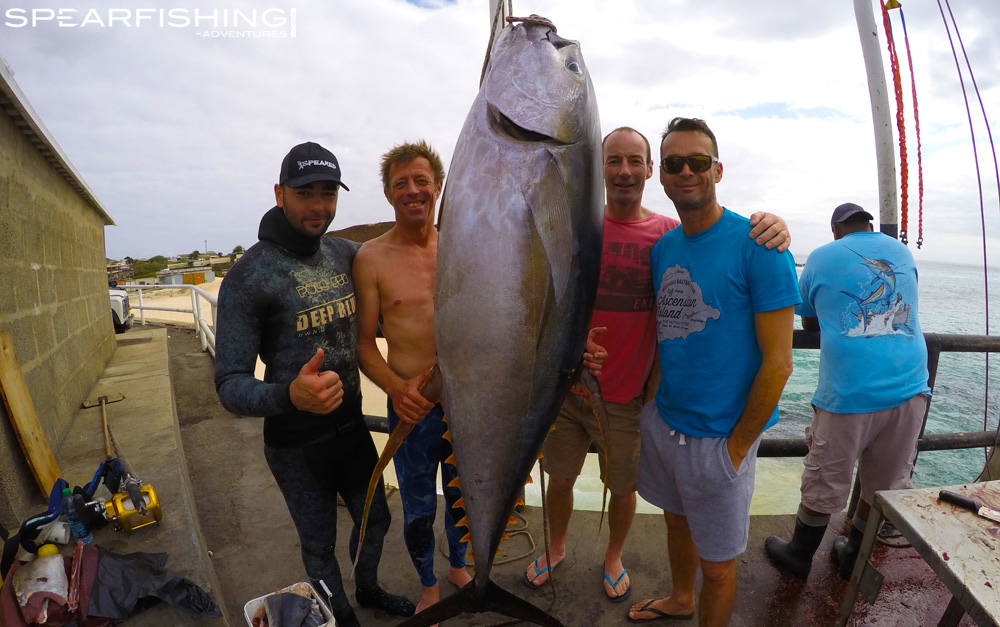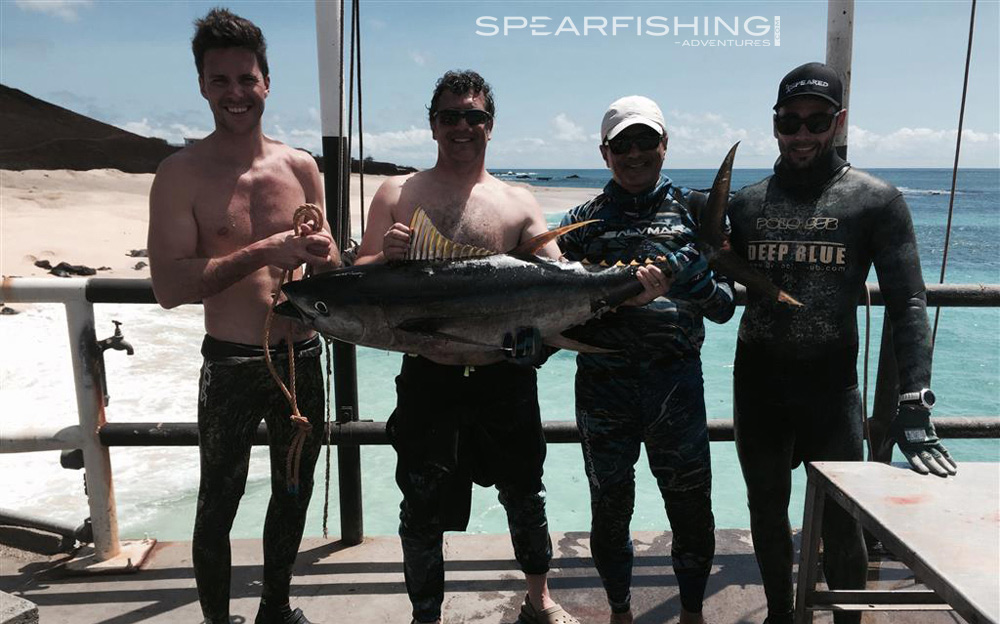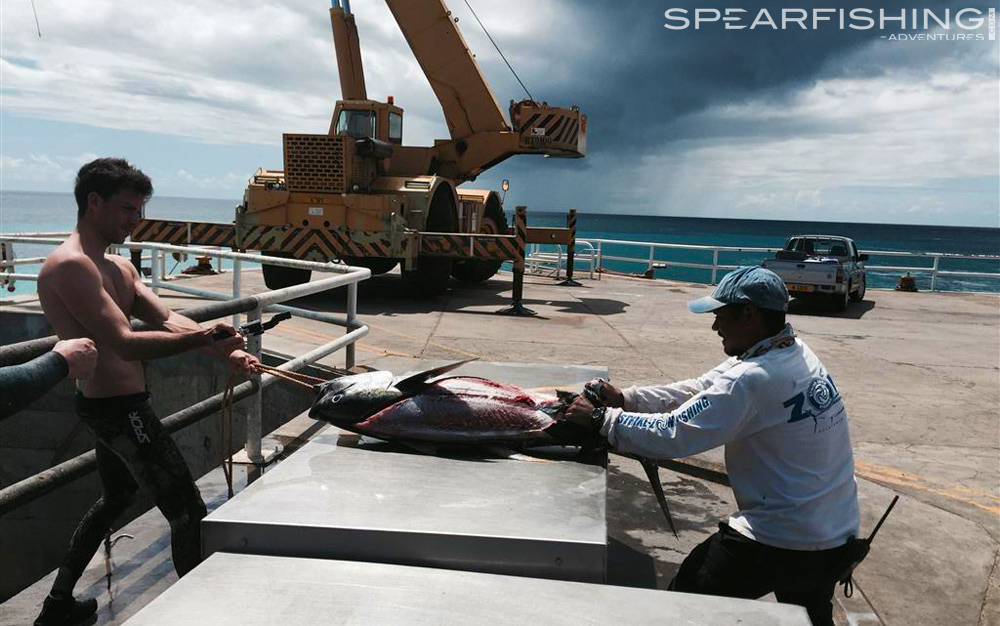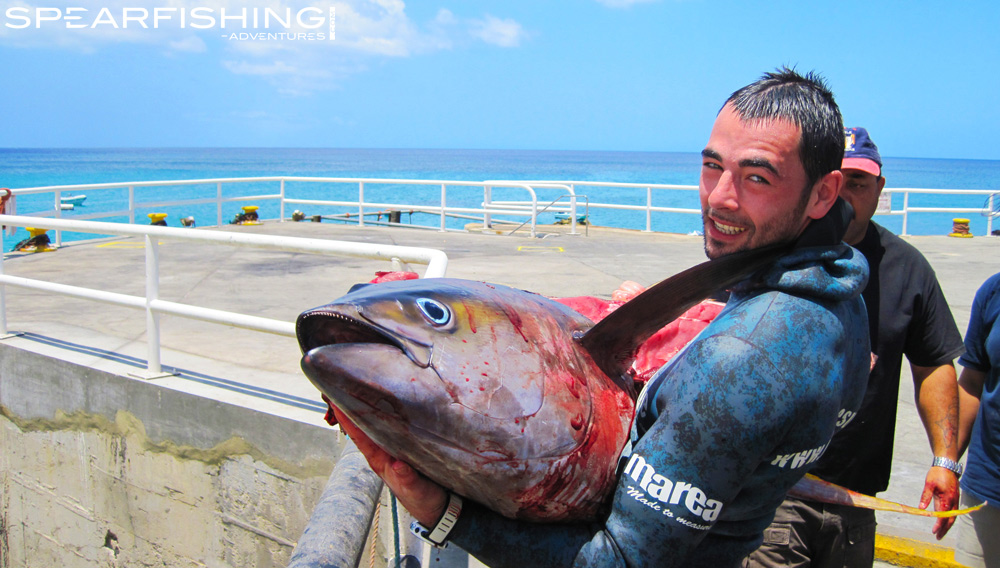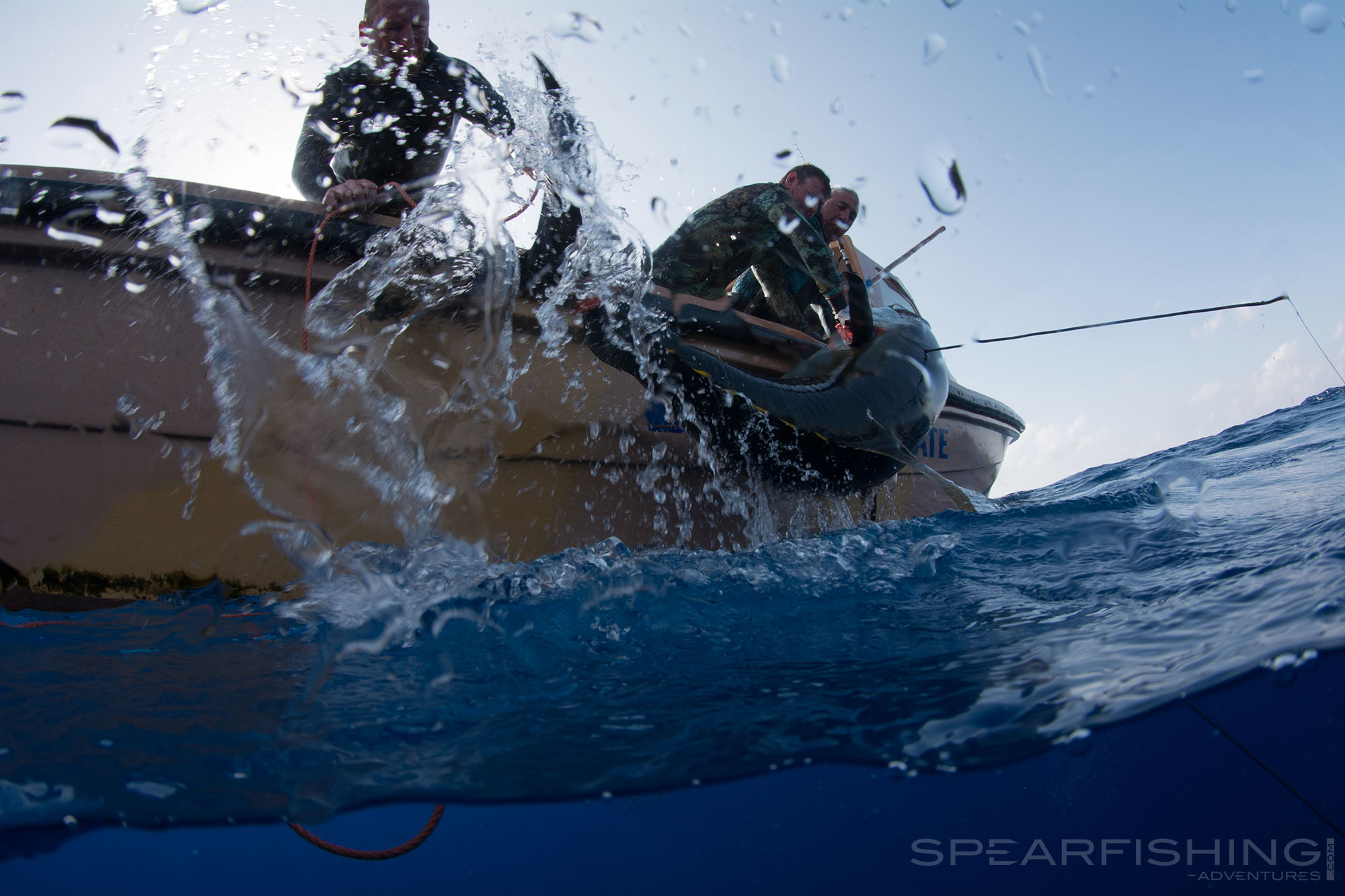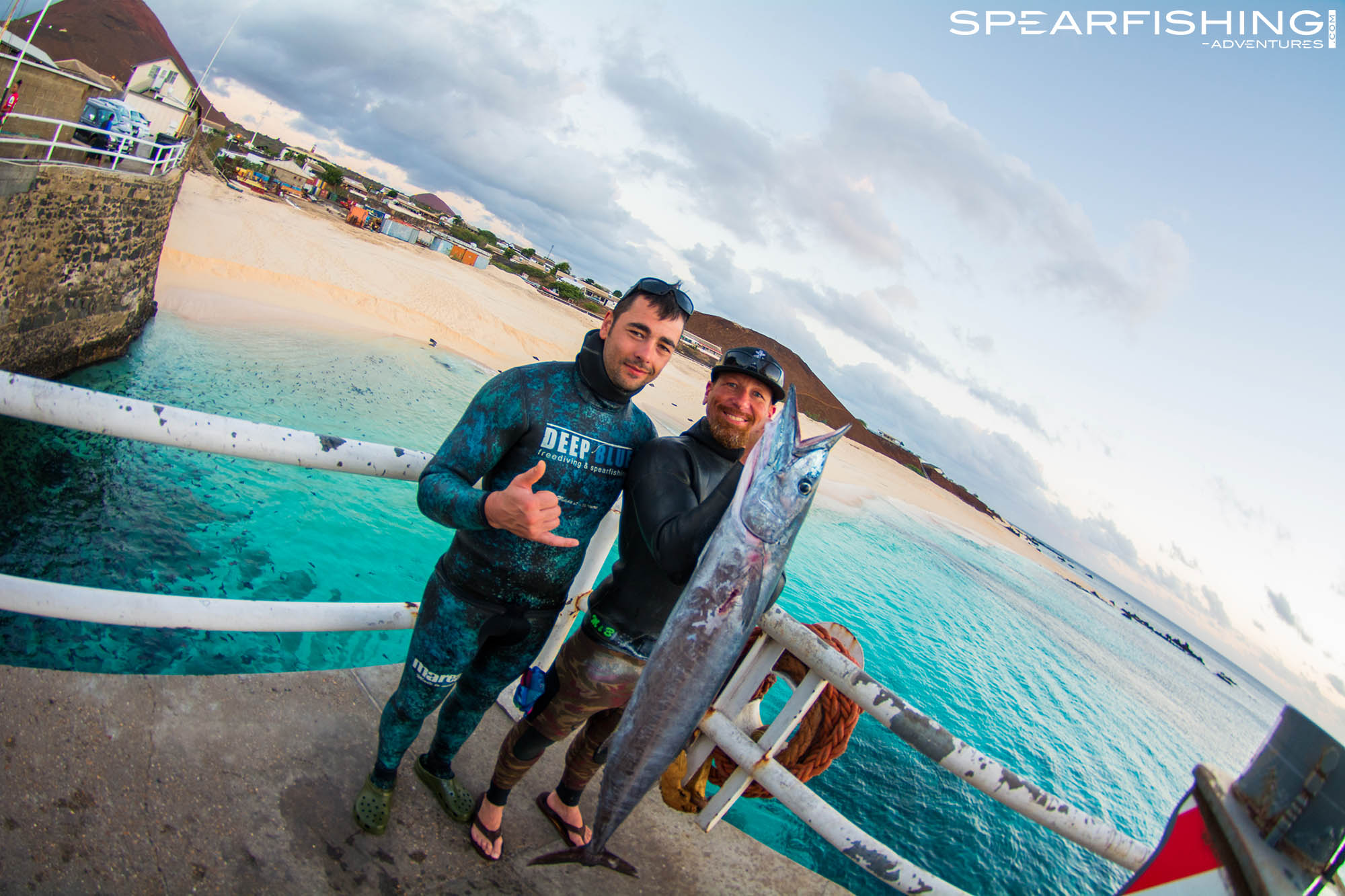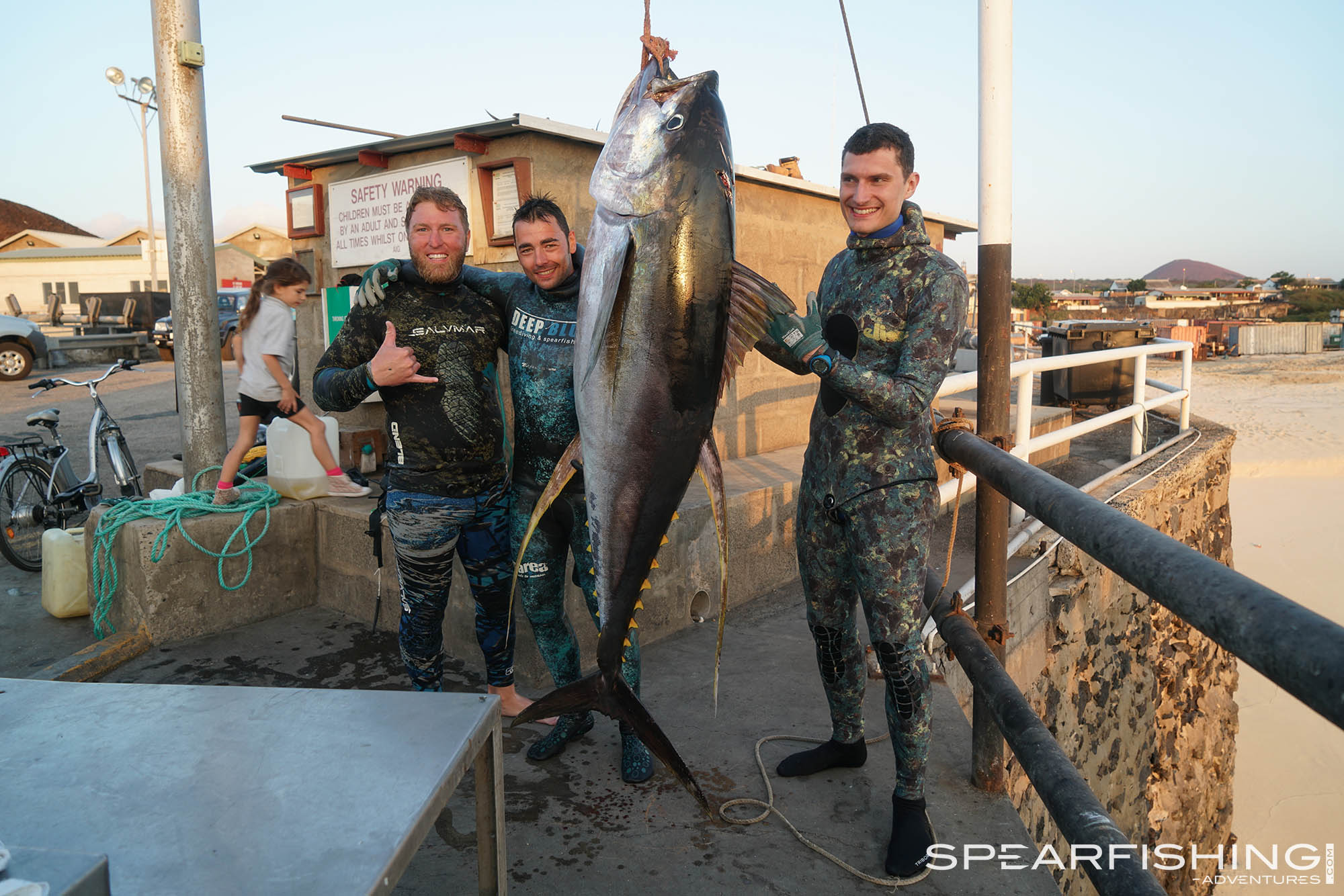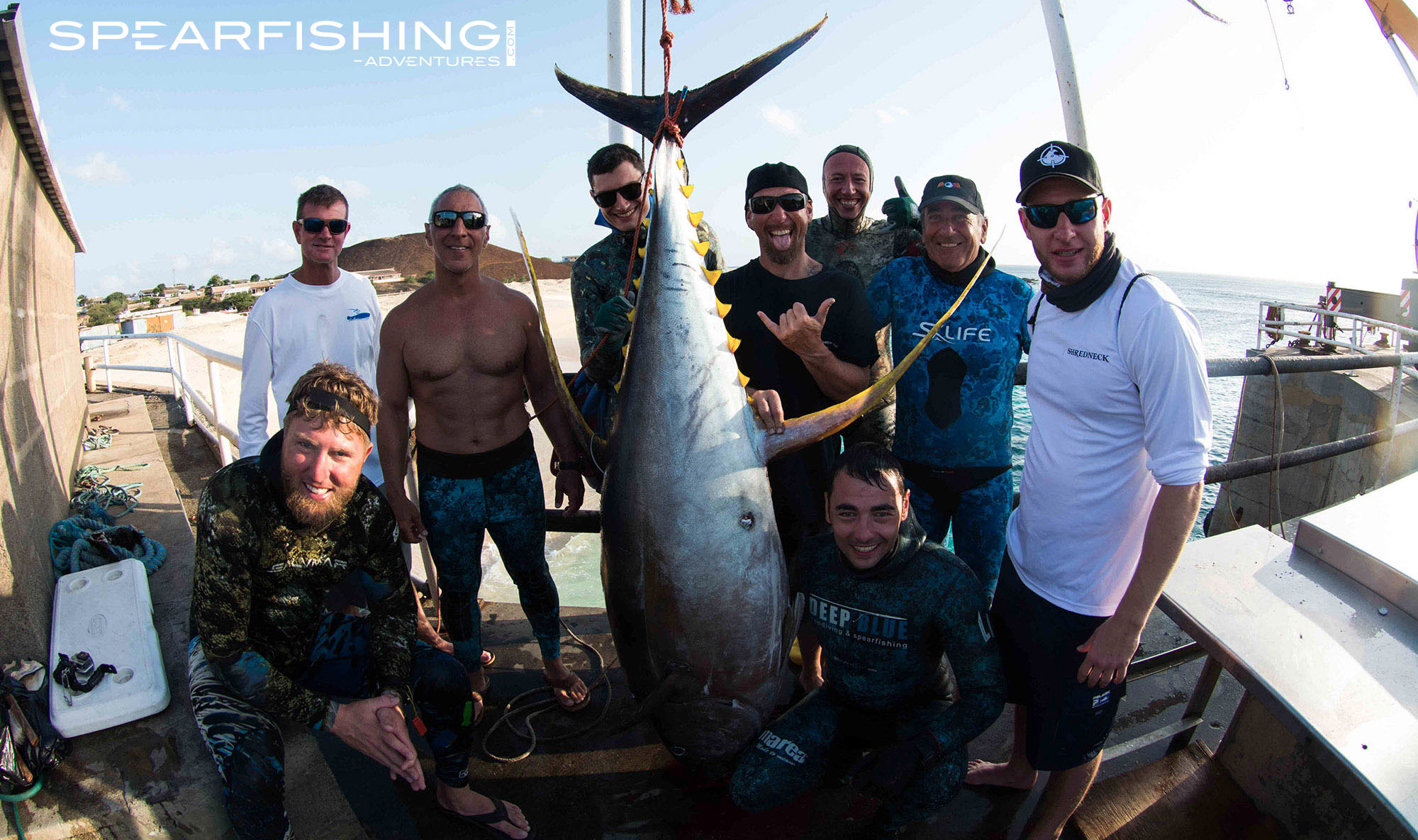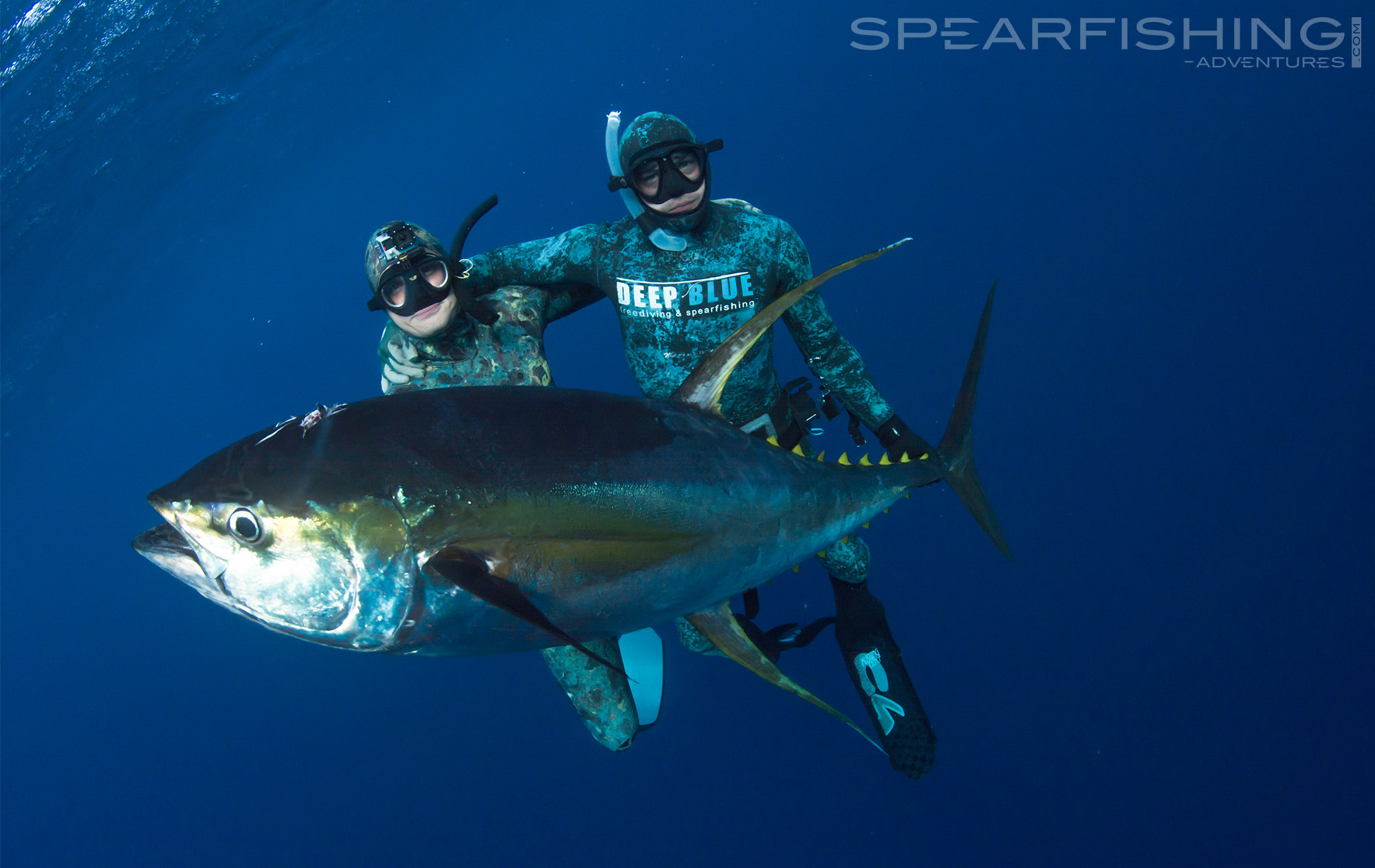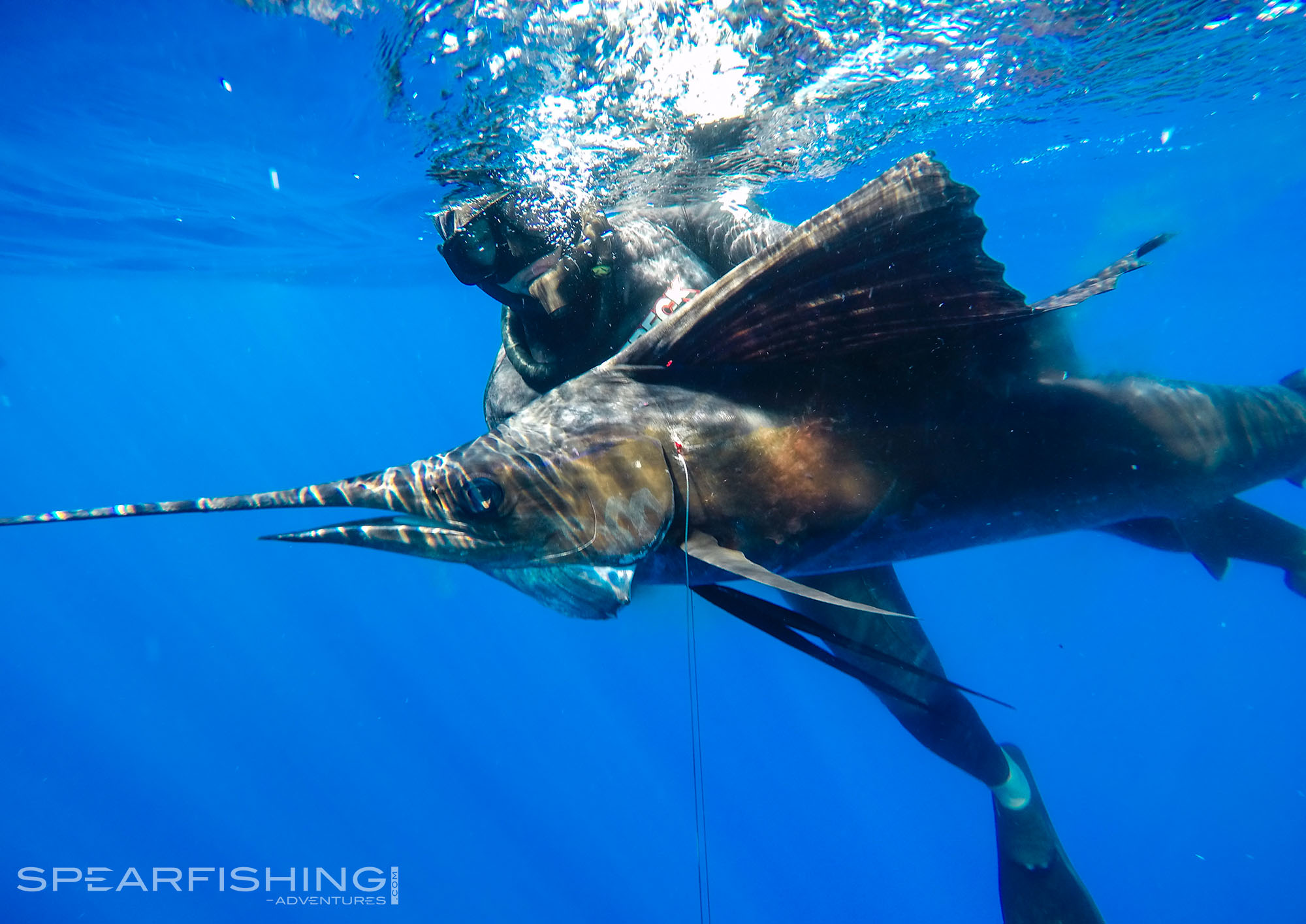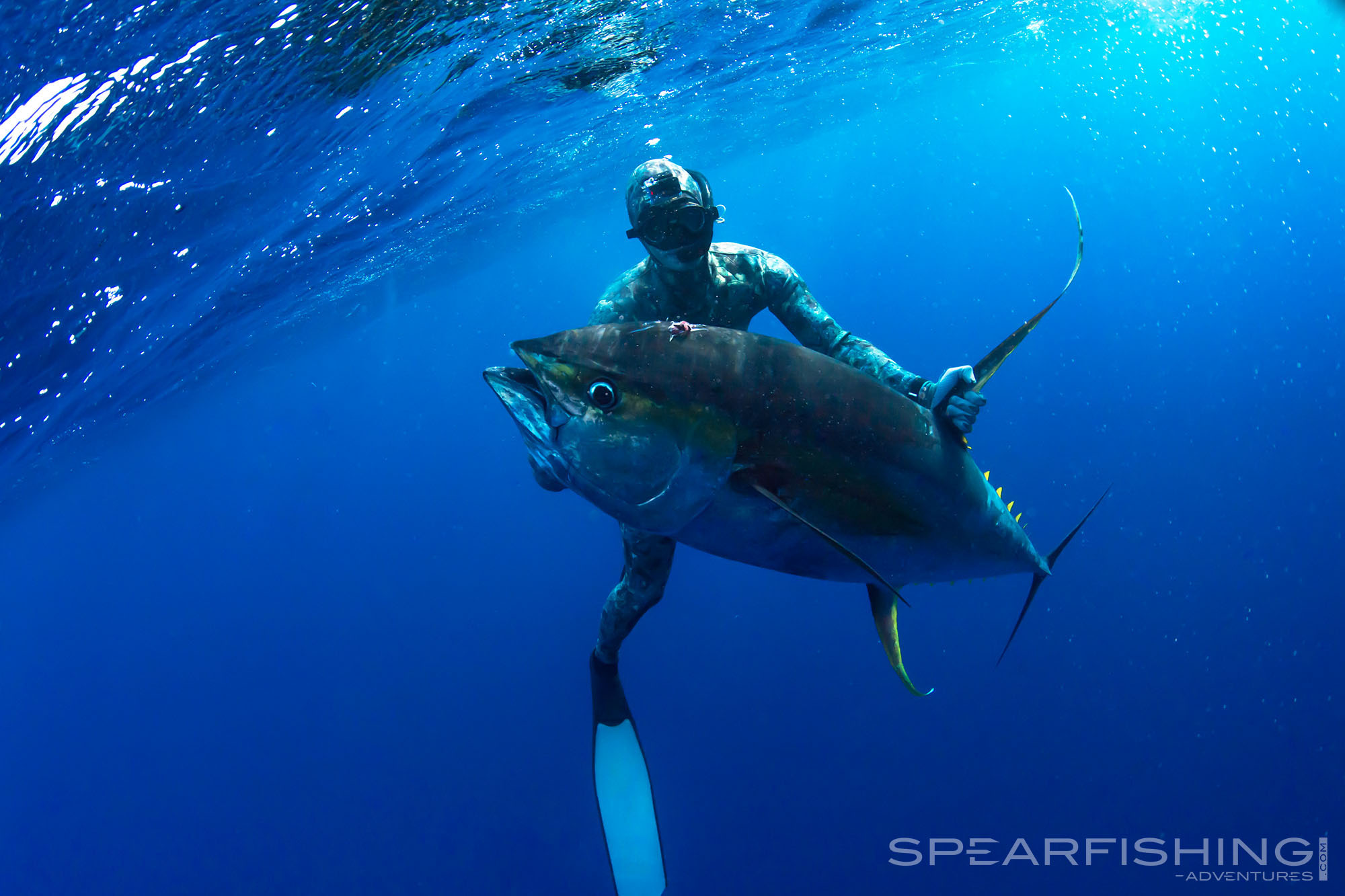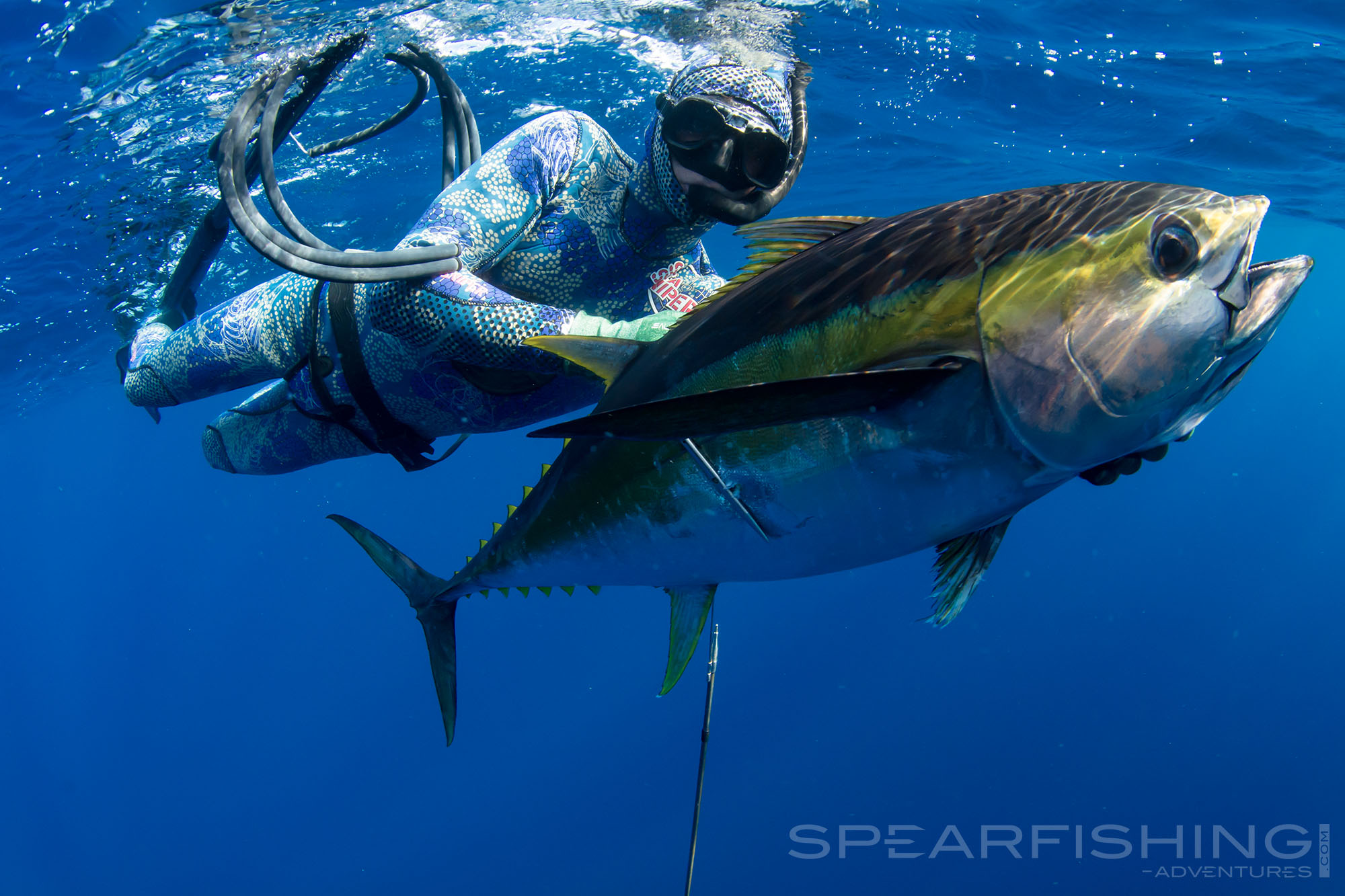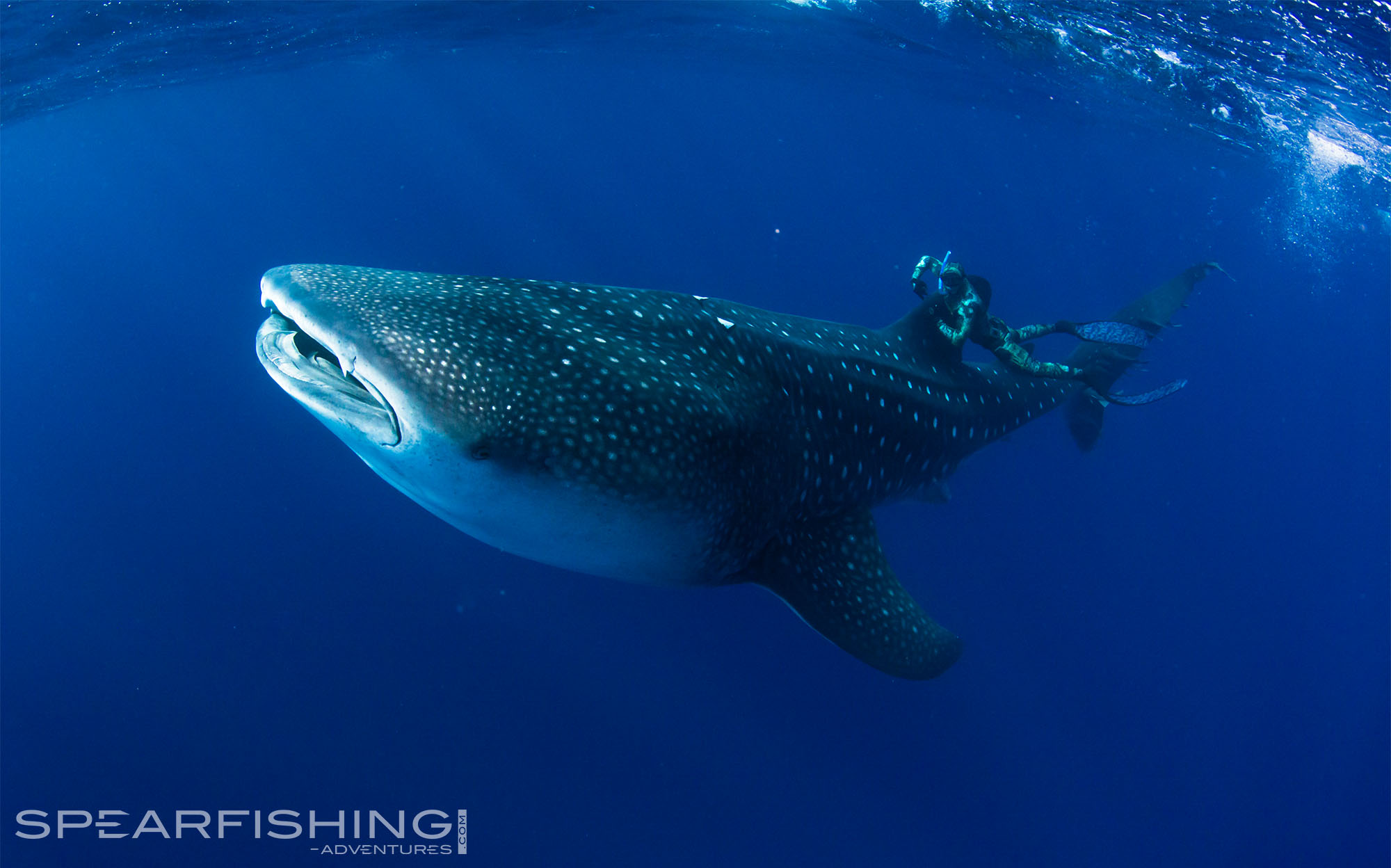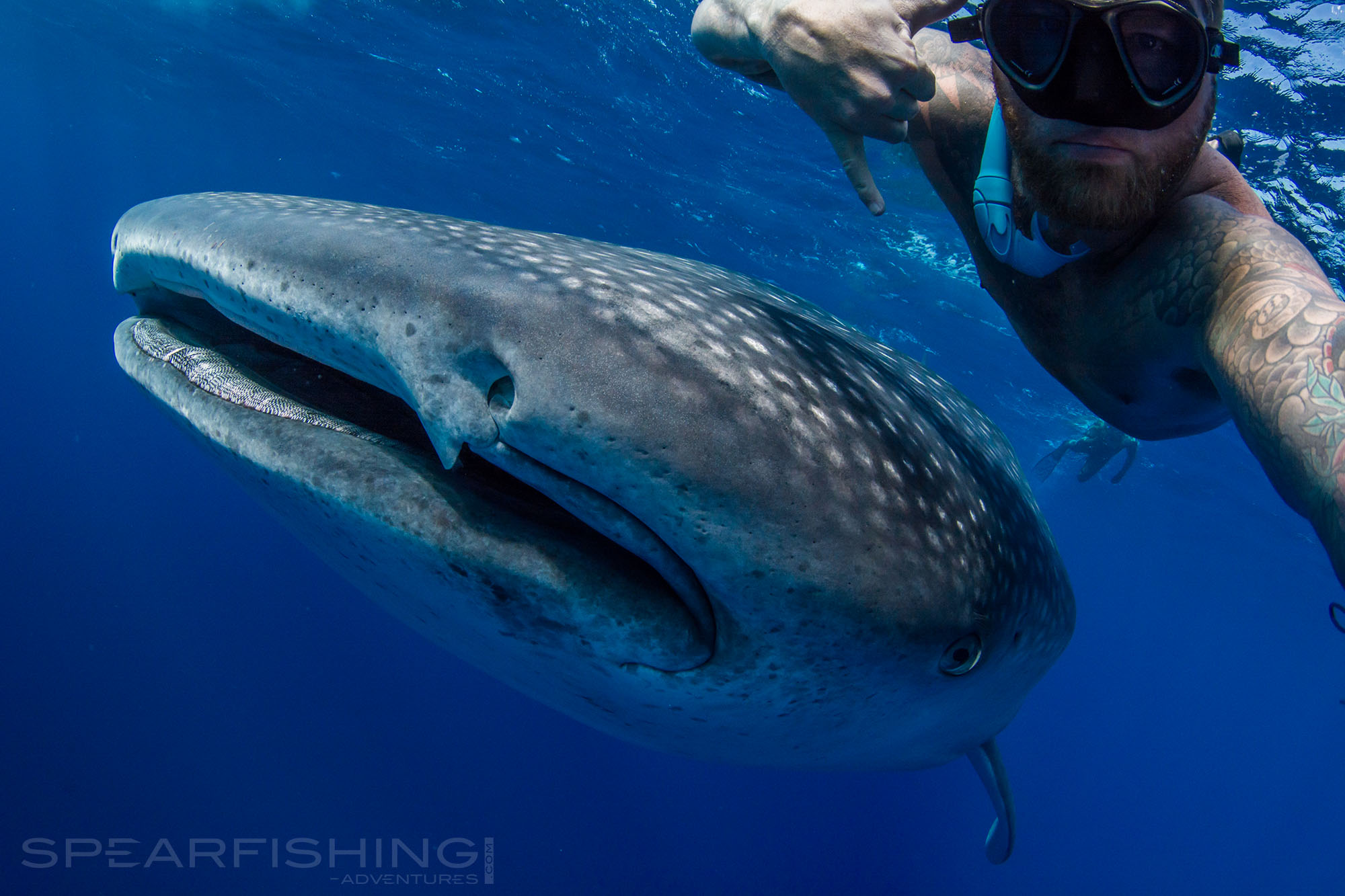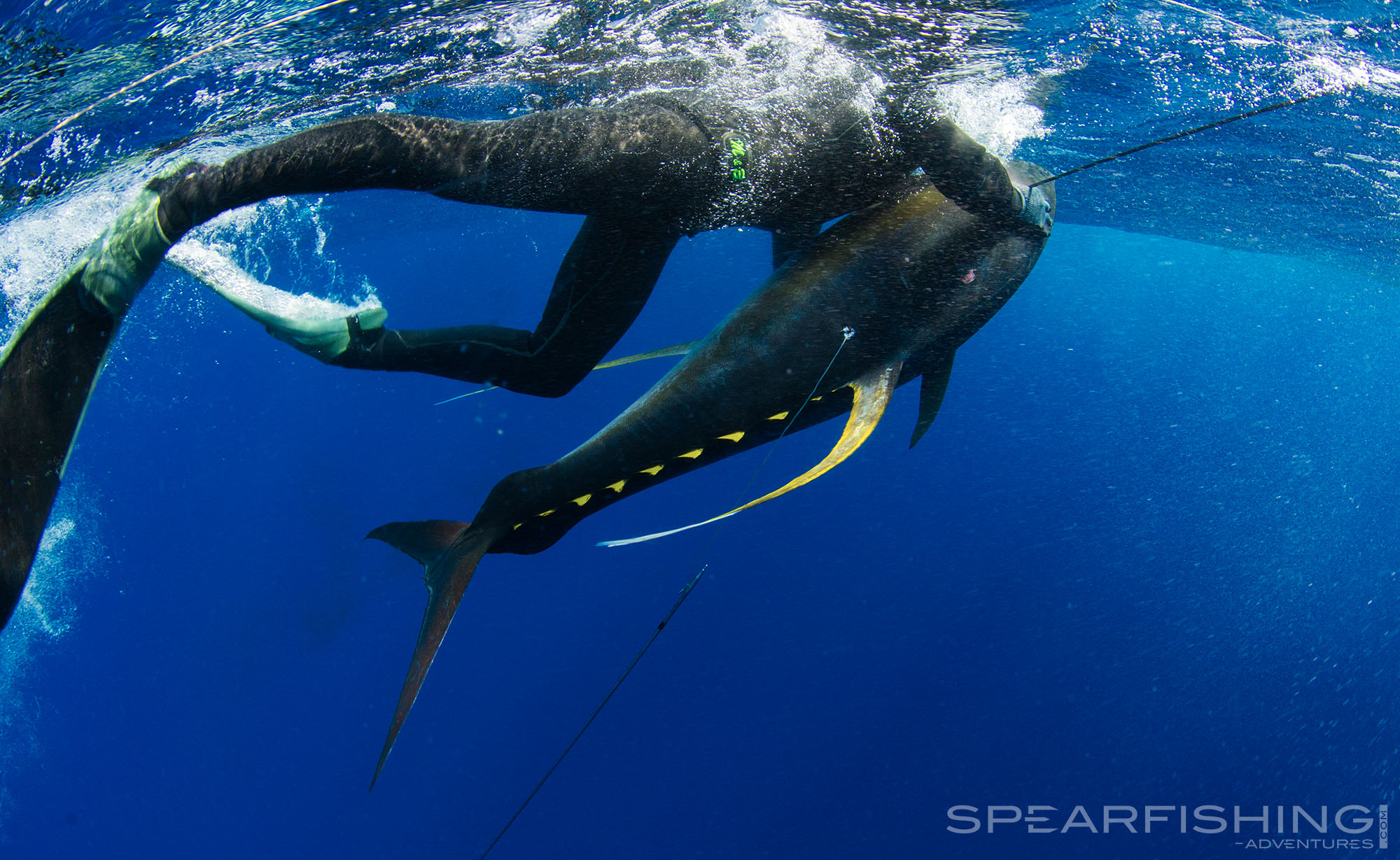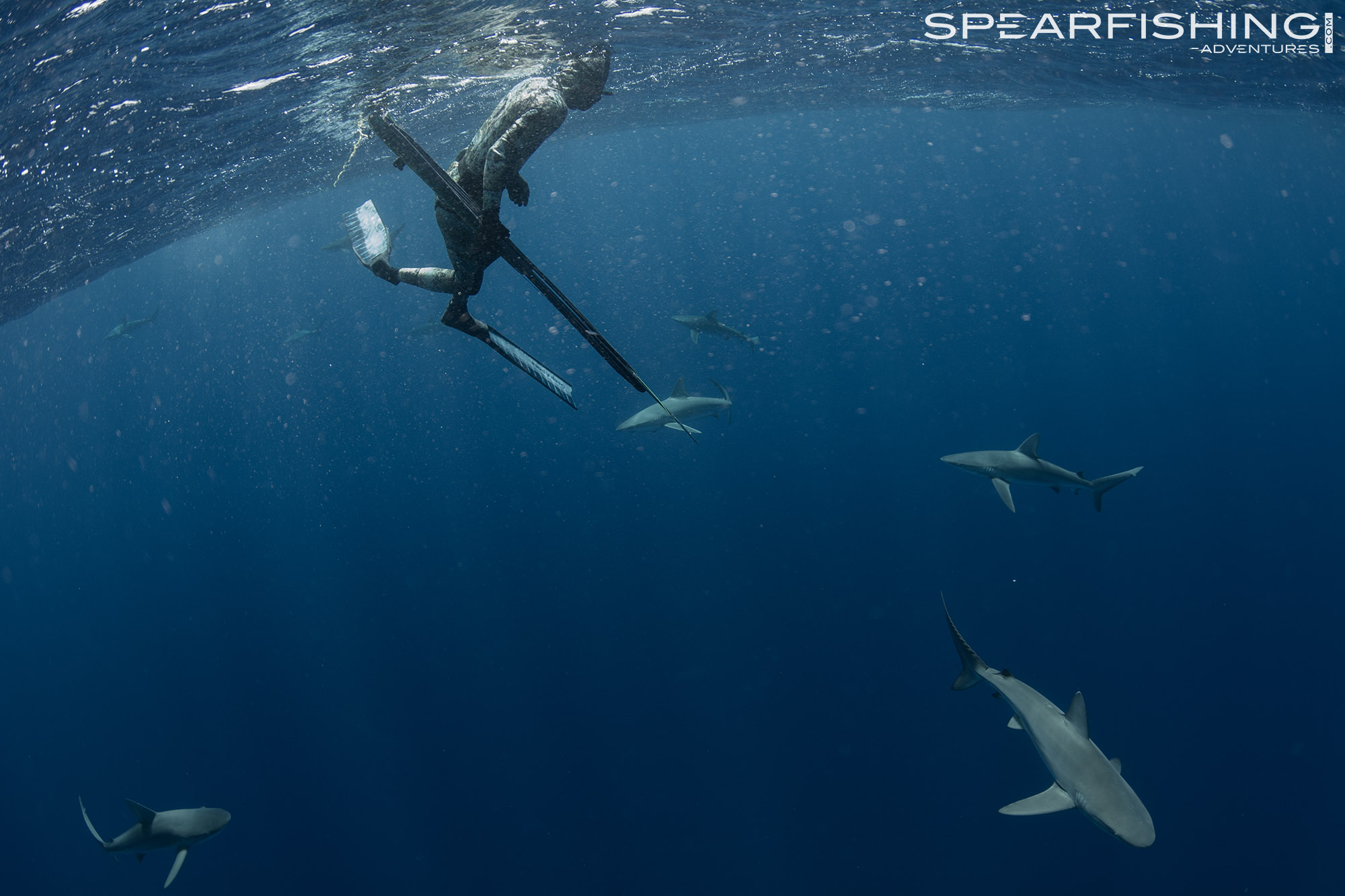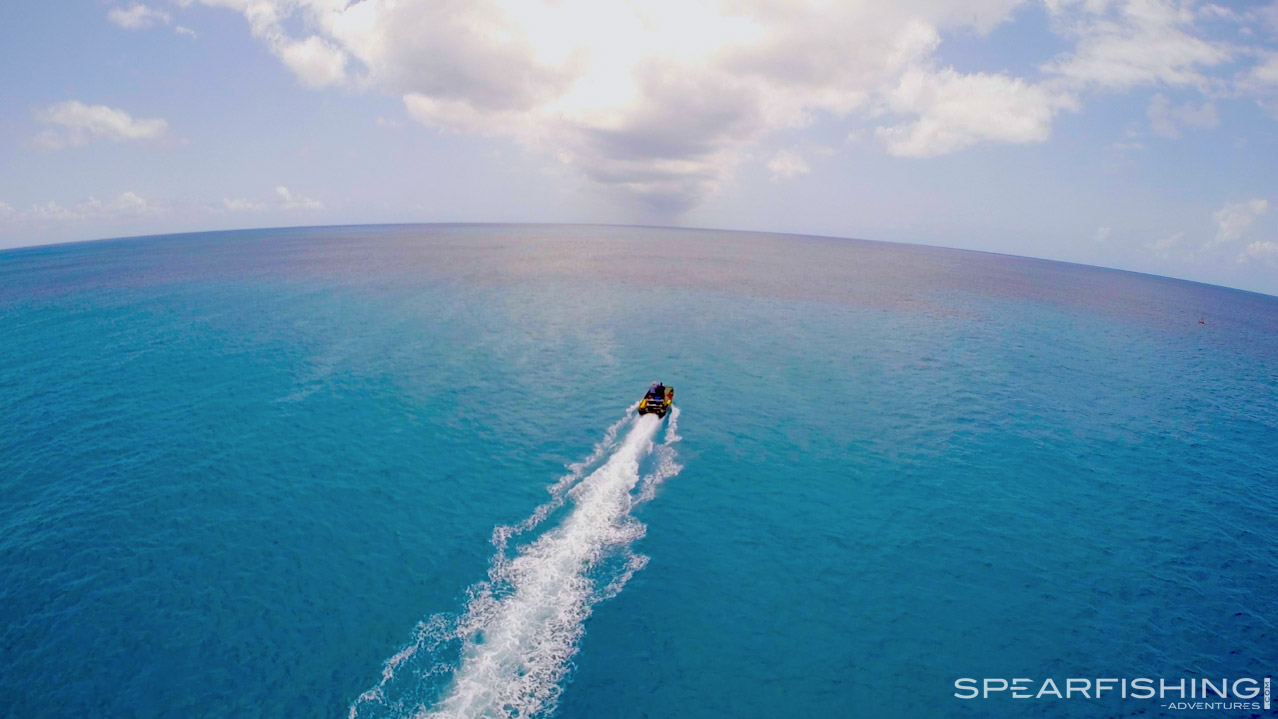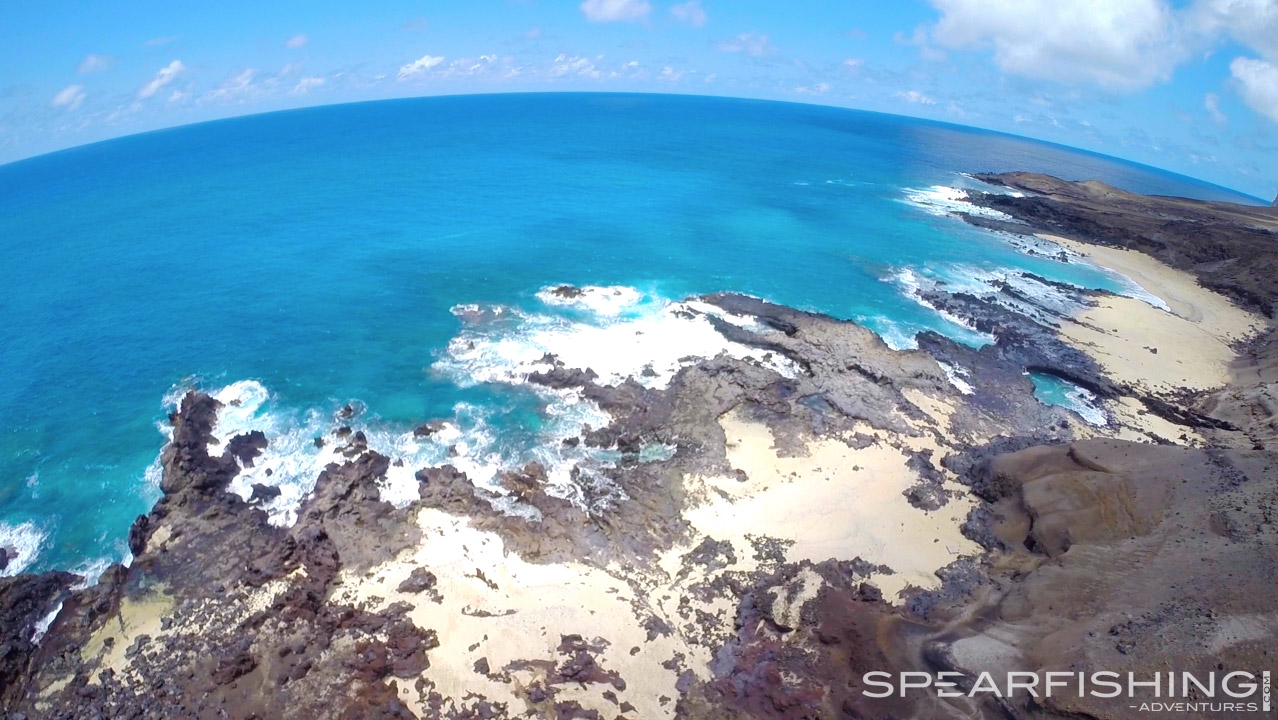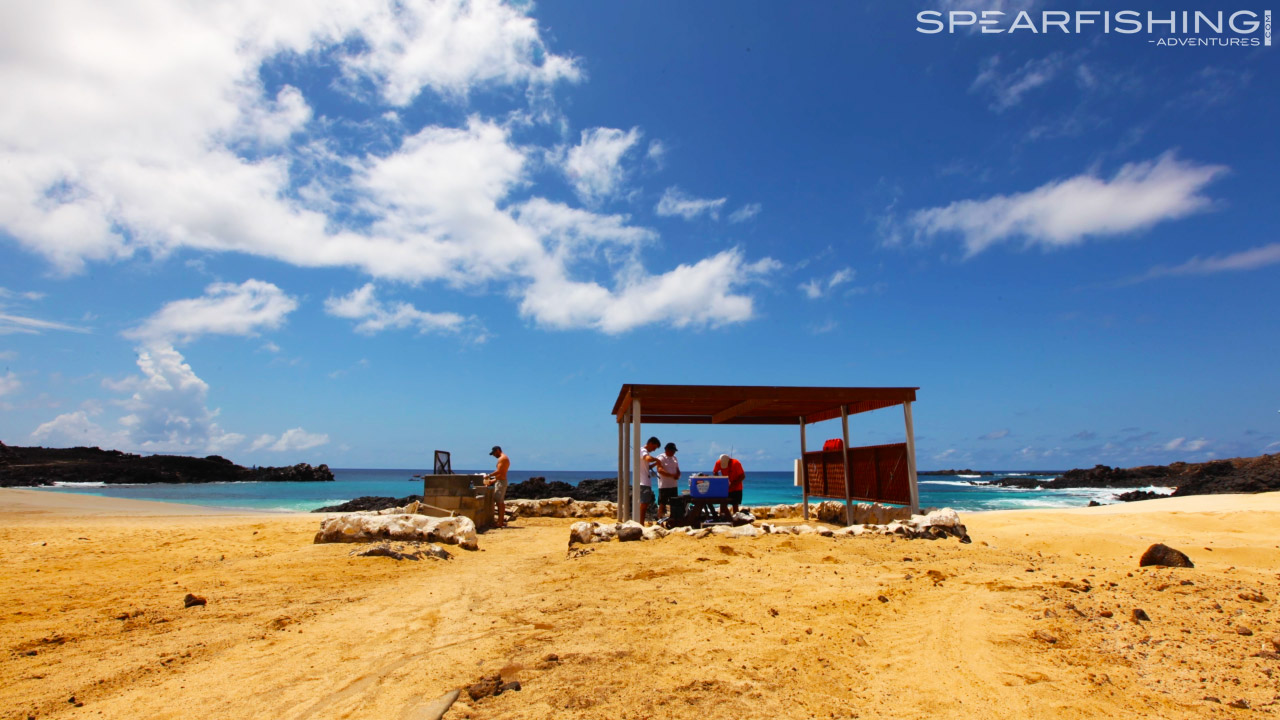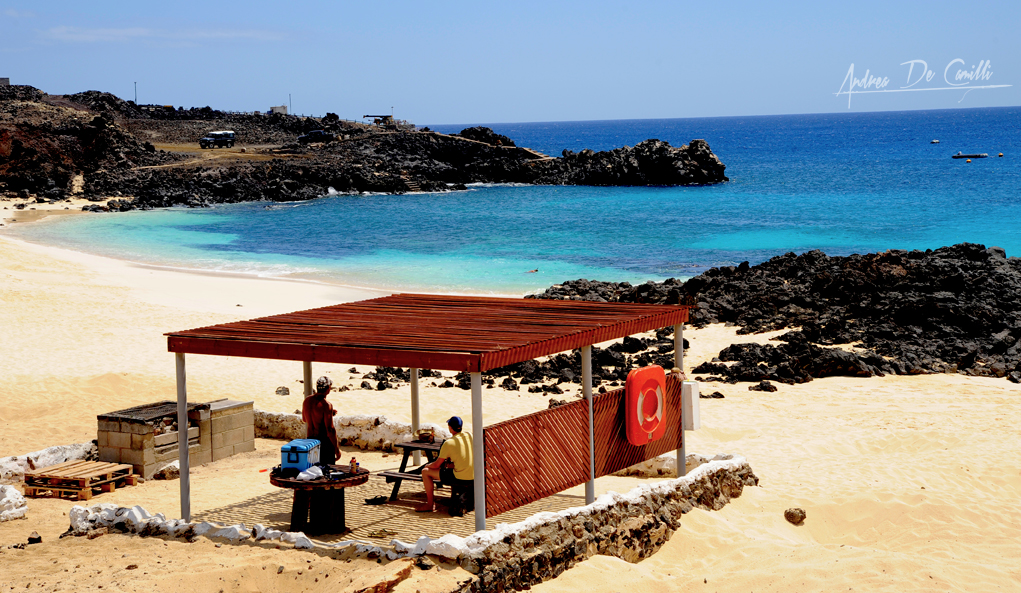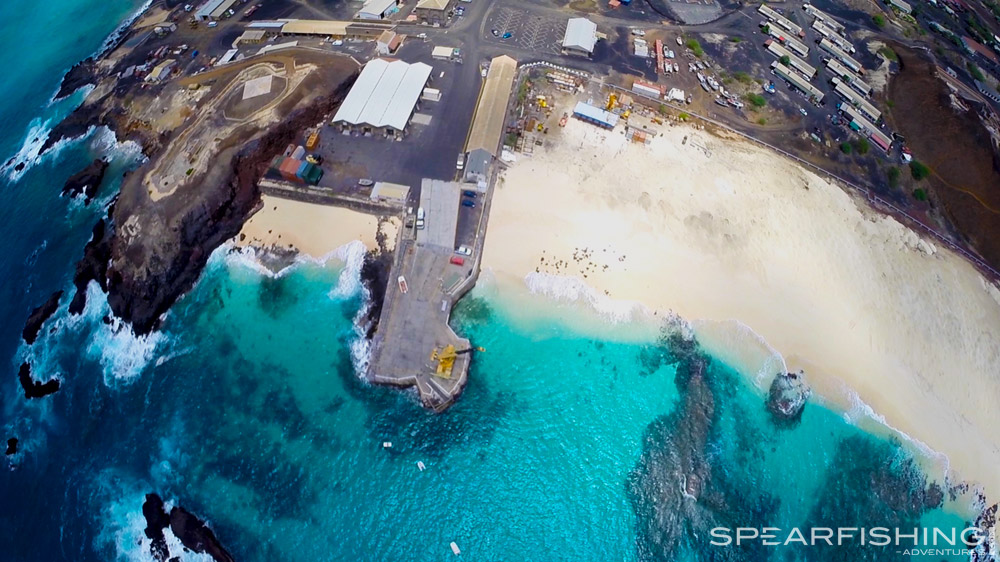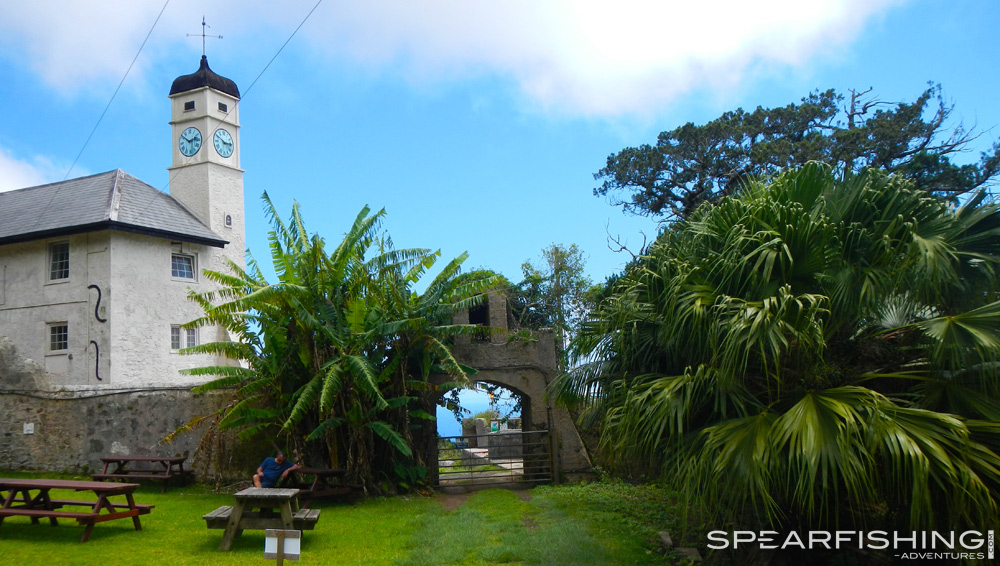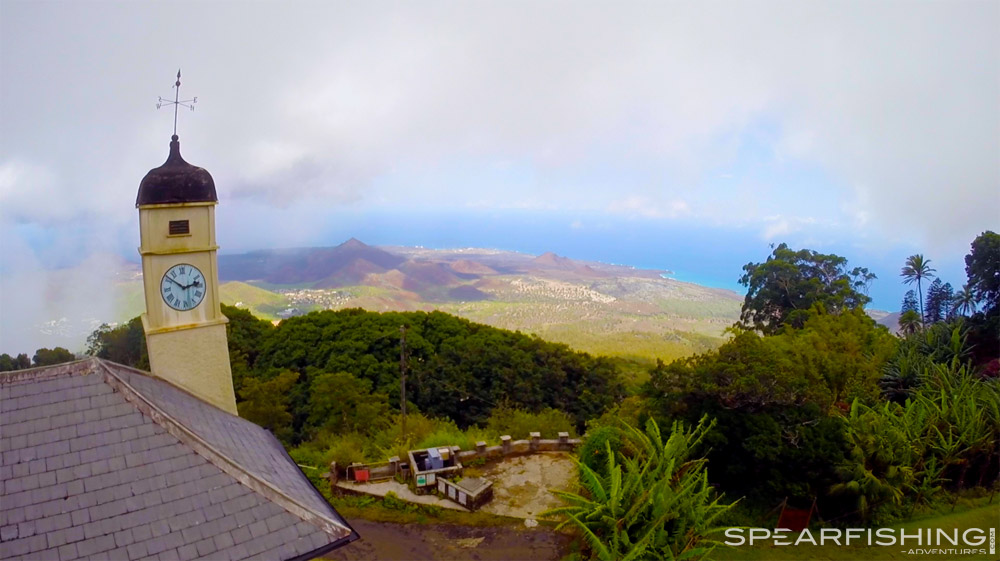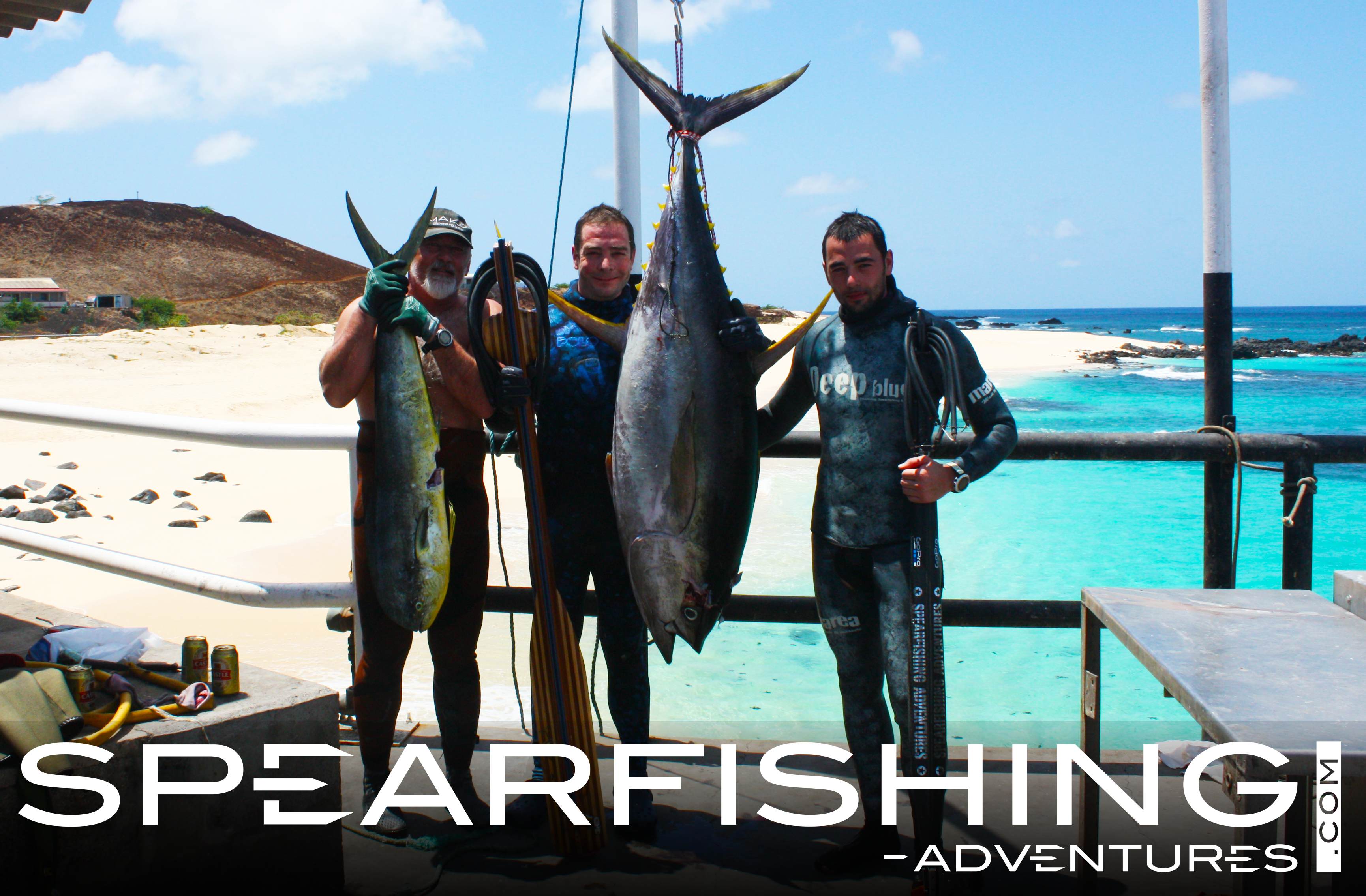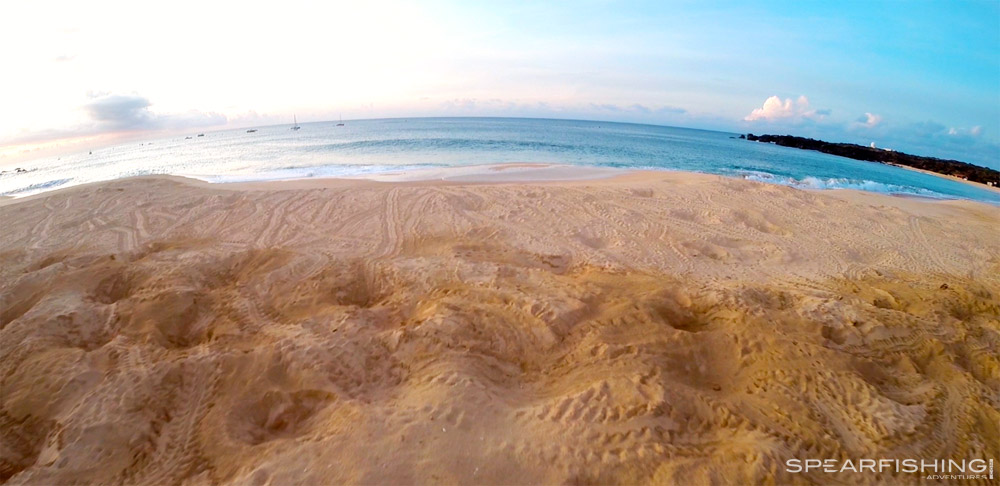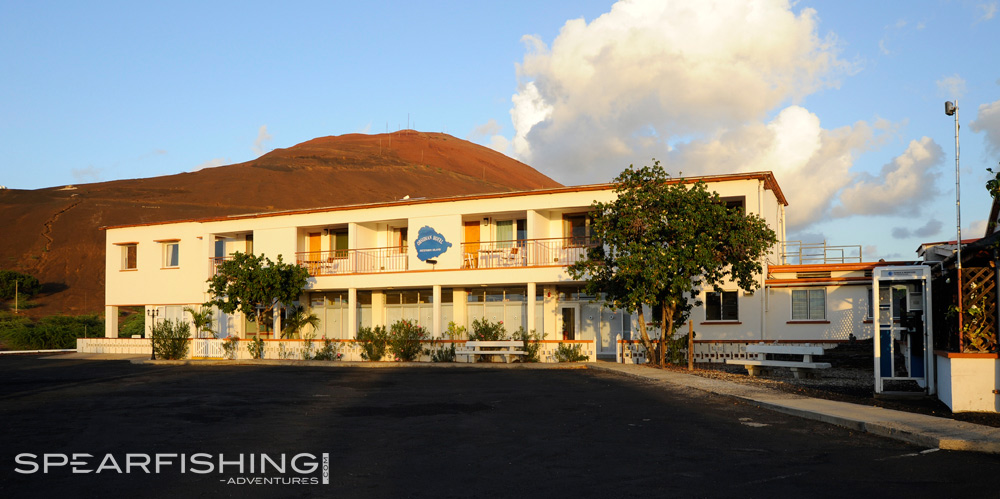 LAT. : 7º 56' 23'' S LONG. : 14º 22' 18'' O
I first visited Ascension in April 2005 and as far as I'm aware, we were the first true fishermen to come here looking for fish. We had no idea where to go or where to look and armed only with a dated chart we started mapping areas we thought might hold fish...We were not disappointed - all of us taking more than 5 personal best fish on our first trip. I was so taken by the place I made it my home and started AIFC.
There are various pelagic species found around the ROCK as we like to call it, Blue Marlin (largest taken 300lbs) are around all year long, Atlantic Sailfish are in abundance from Dec to April along with White Marlin, Spearfish and Dorado.