(EU) +39 349 8627004 | (US) +1 352 270 6013

Costa Rica is a small country in Central America, bordered to the north by Nicaragua, to the east by the Caribbean Sea and Panama, to the south and west with the Pacific Ocean. It has been called "the Switzerland of Central America" thanks to a comfortable lifestyle, peaceful democracy and spectacular natural beauty.
Lifestyle and democracy aside, Costa Rica features much greater biodiversity than Europe and the United States combined!
On the incredibly beautiful OSA Peninsula, lies one of the most secret destinations for underwater hunters. A small and pristine privately owned island where the rainforest is considered to be the world's most beautiful.
Spearfishing here is a true test of your gear and body. The target species, Cubera Snapper, is no easy catch! It is powerful, smart, and deep. Landing one of these fish is a big reward. There are also many other species to hunt, like YFT, Wahoo, Roosterfish, Marlin, Sailfish, Mullet Snapper, Pargo Rojo, Pargo Amarillo, etc., but the Cubera is the king.
With Humpback whales singing enigmatically as you breath up, and the Pure Vida vibe of Costa Rica, spearfishing here is a true gift. 
BASIC INFORMATION
This adventure consists in 5 days of diving, aimed at landing the mighty Cubera Snapper, but also other Snappers, Amberjack, Dorado, Roosterfish, Wahoo, Yellowfin Tuna, Sailfish and Marlin.
Each diving day has a duration of approximately 7 hours.
Air temp: 25 ºC - 32 ºC  |  Water temp: 27 ° C - 30 ° C
Accommodation: Family-run resort, dipped into the jungle. Simple, but very confortable.
Adventure cost ⟶ $$$$$
FLIGHT AND TRANSPORT INFORMATION
Costa Rica is well connected by daily flights to its capital, San José. Once in San José we will drive to the OSA Peninsula and later cruise to the island of destination. These transfers are organized entirely by us, and the drive is part of this adventure.
We will take care of all logistics and, when necessary, we will make group bookings through our partner companies/agencies.
WHY COME WITH US?
We are the only authorized company to conduct recreational spearfishing in this particular spot of the OSA Peninsula.
We will guide you in a professional manner but at the same time in a completely informal atmosphere. You will feel like being in holiday with old friends. We will welcome you and ensure that everything goes as planned, leaving you to think about just one thing.... spearfishing!
We will do a safety briefing so that you will be aware of potentially dangerous situations, and how avoid them. We will make sure that you always have a partner or a small group to rely on while you're in the water.
We will provide an expert guide in the water who can help, advise and point out the most effective techniques. The guide will make sure you will always be on the right spot, coordinating the correct position of the group in the water according to the current or while chumming. When necessary, the guide will work the flasher and take care of the proper distribution of the chum. They will also take pictures and videos of your catches, so that you will go home with the memories of your adventure.
We will give you advice and guidance on techniques, on the prey and on their approach. We will give you important tips on your equipment, regarding how to set it up to be ready for this challenge.
If needed we may have spearguns, floatlines, bungees and buoys available for hire, or when possible, provide some items for free.
Alternatively we offer advice on purchases so that you will not make mistakes by buying inappropriate equipment for the trip.
On site we provide weights for your weight belt so you will not need to bring your own, thus avoiding you unnecessary excess baggage costs.
We can arrange for your fish to be cooked.
Last but not least, we will do our best to make this the best trip you've ever been on! Full of action, catches and adventure!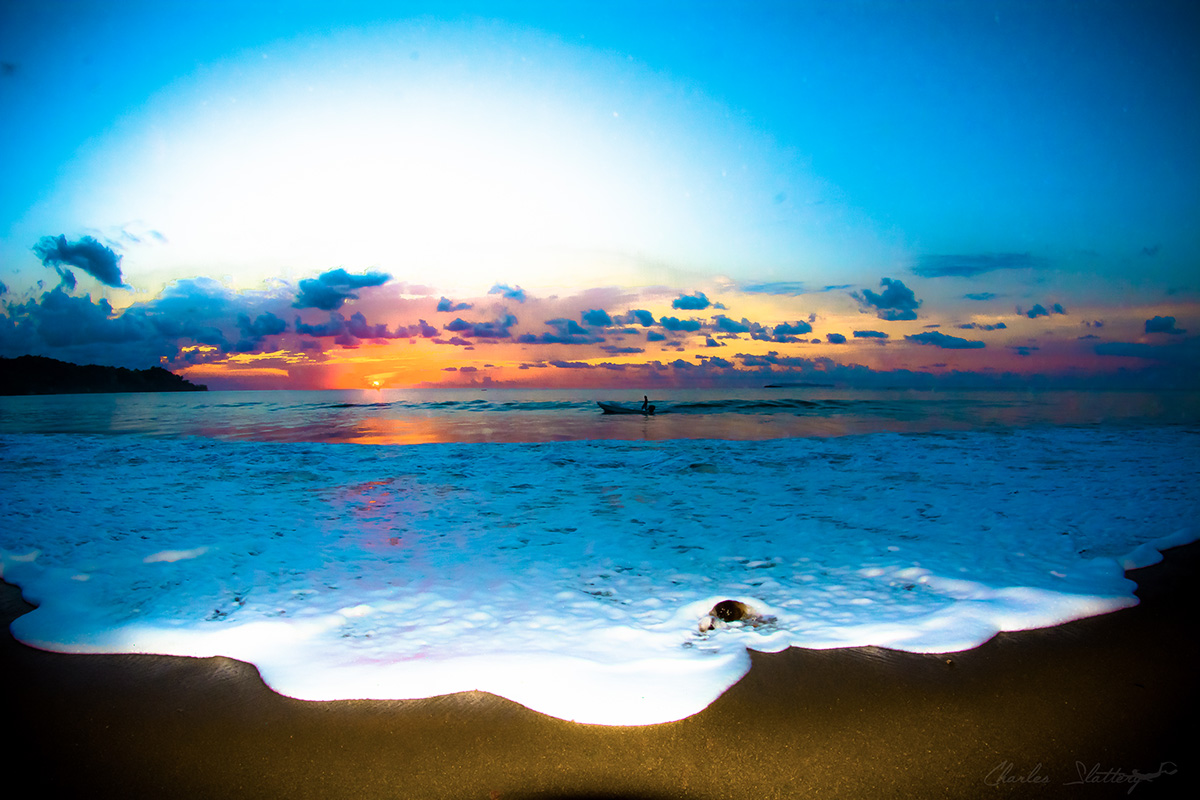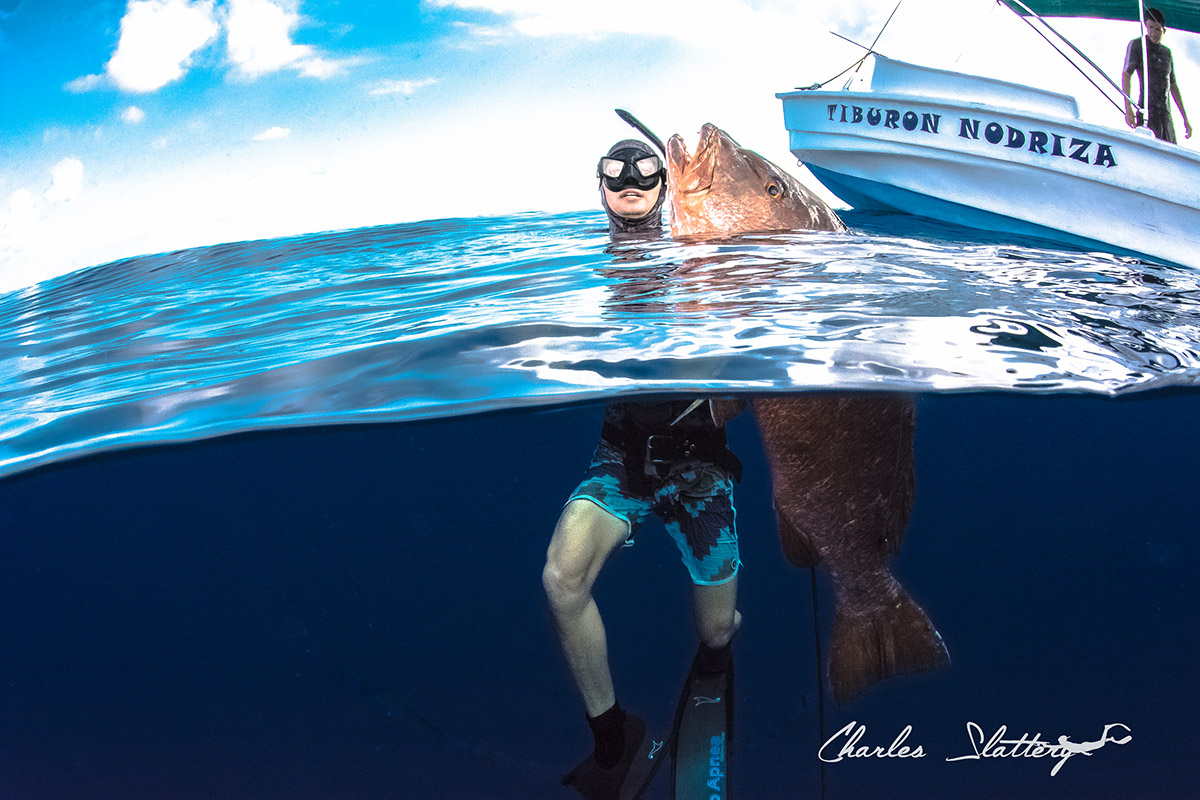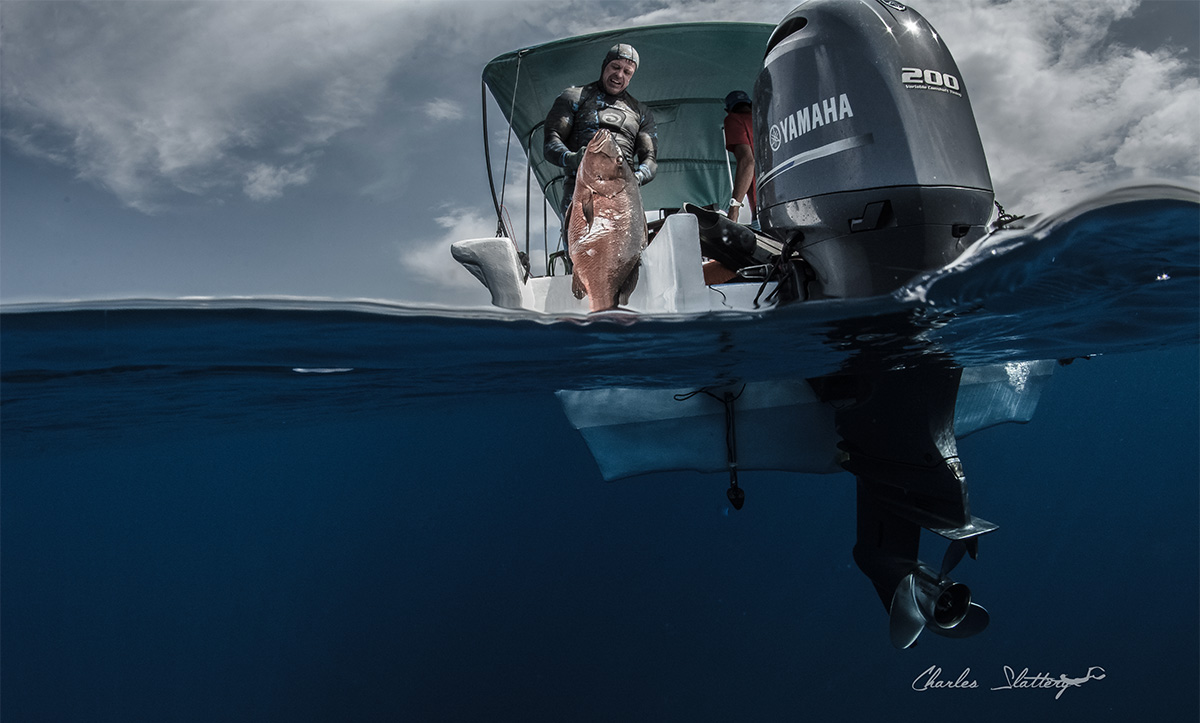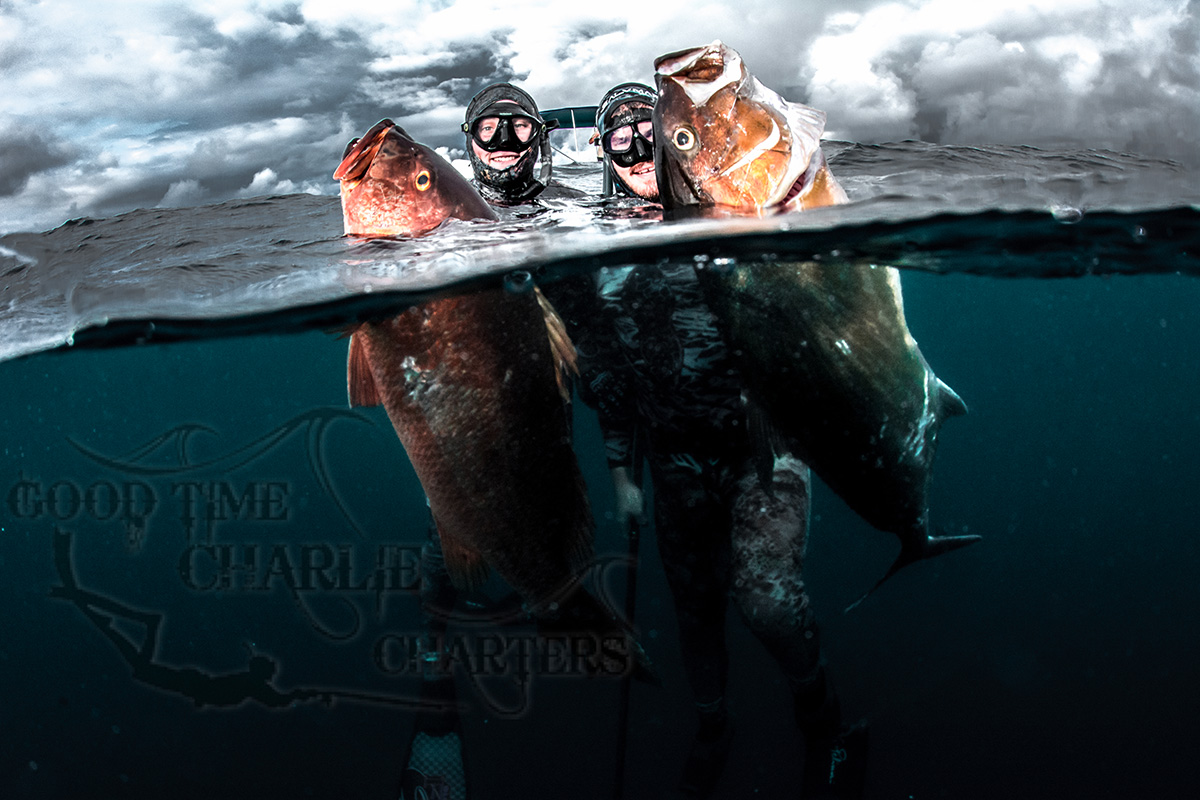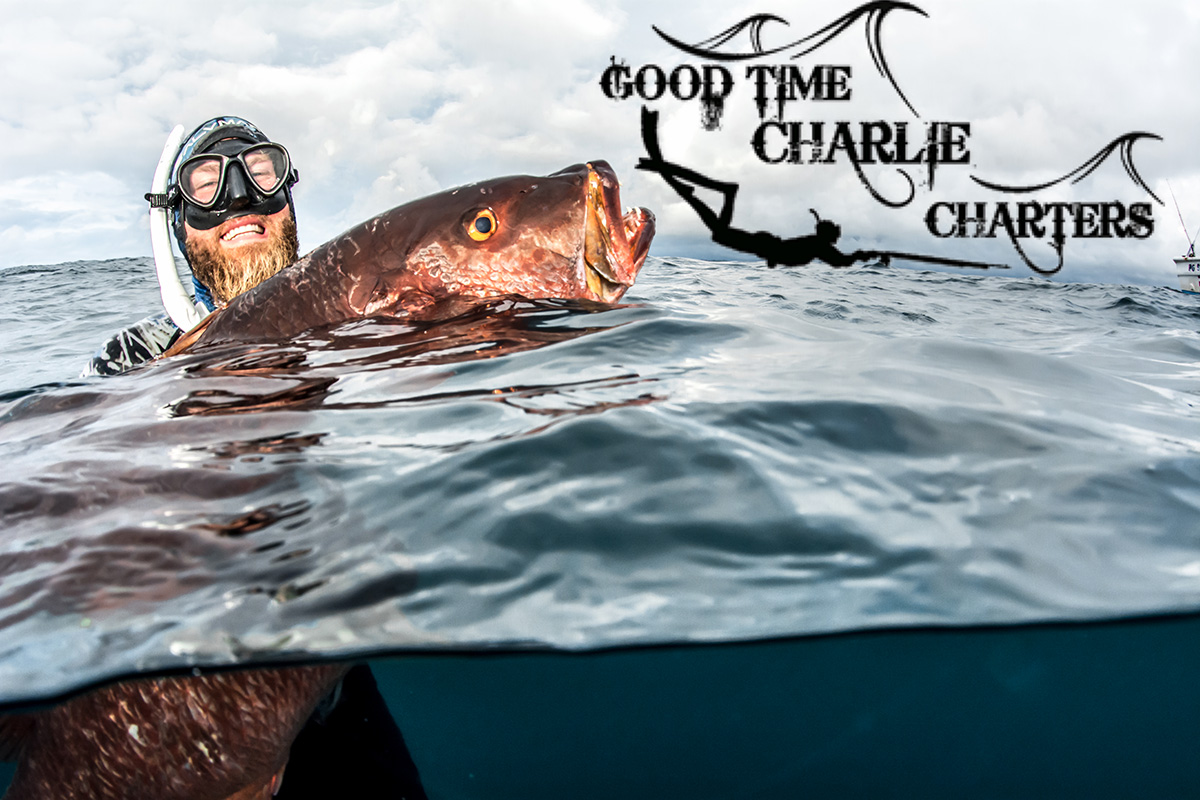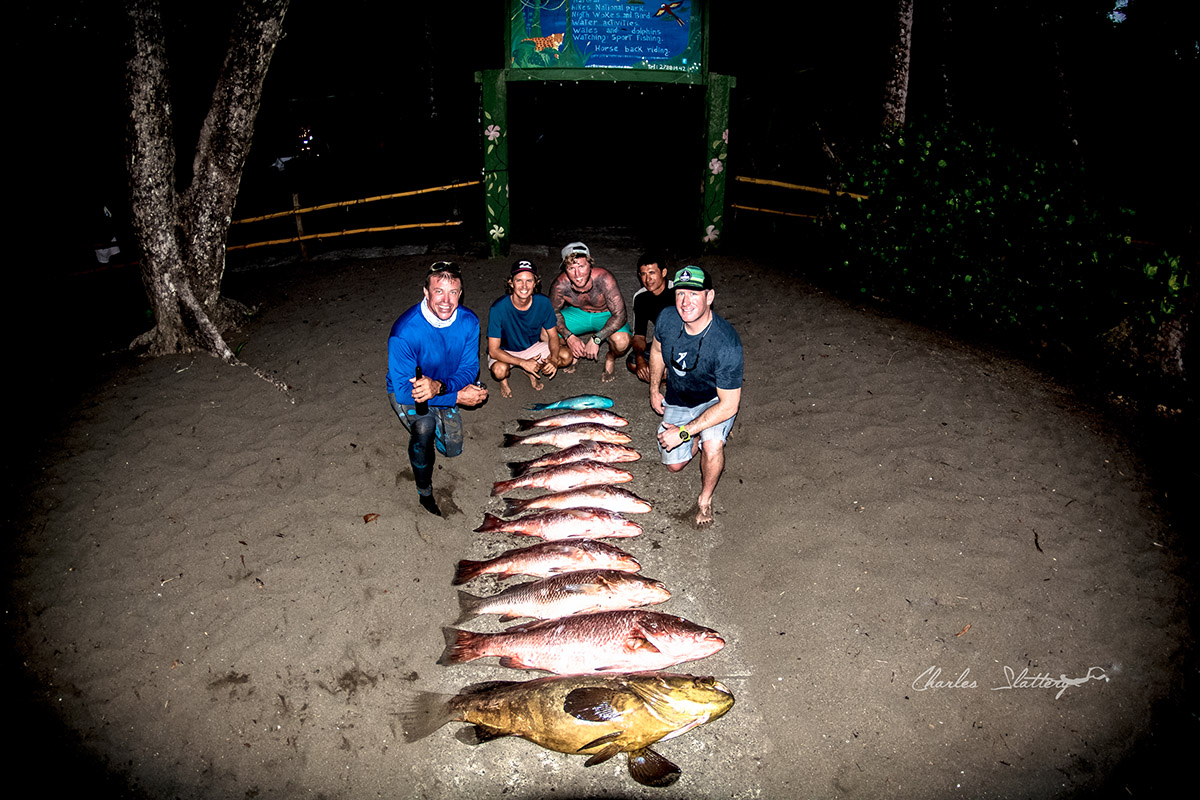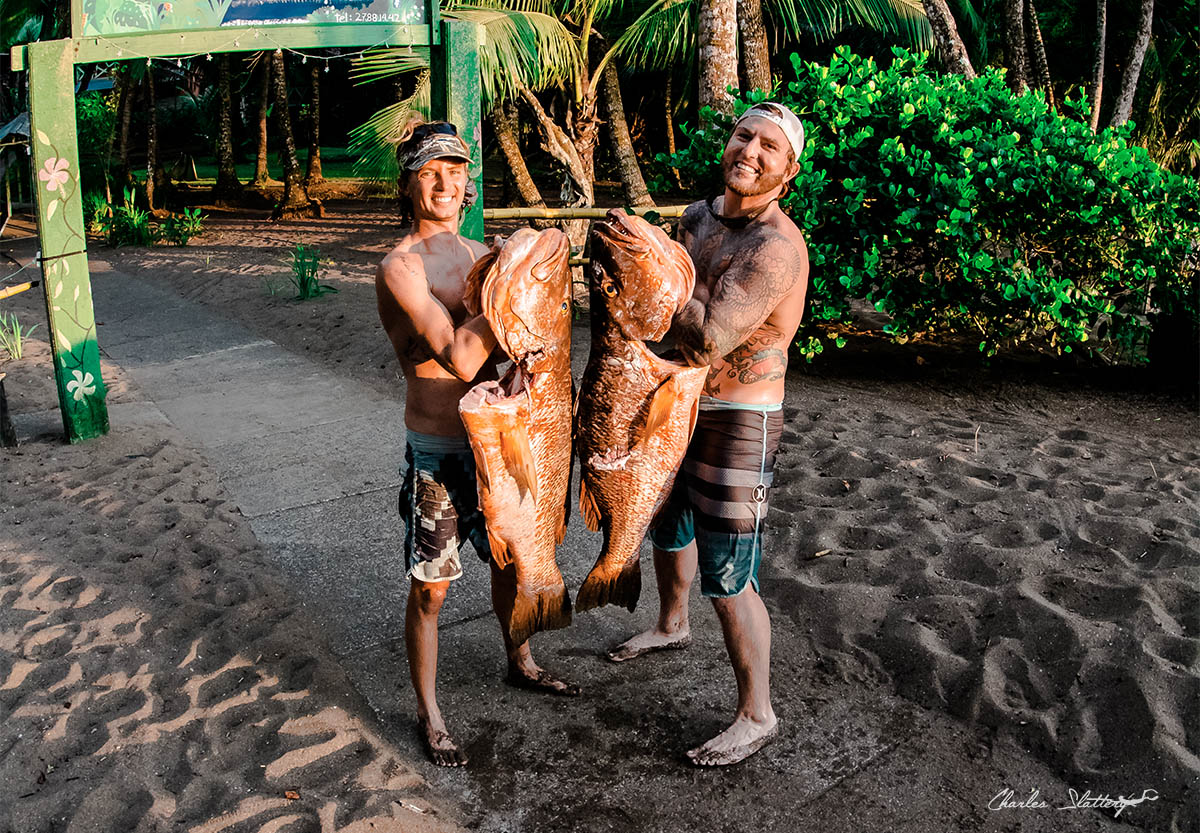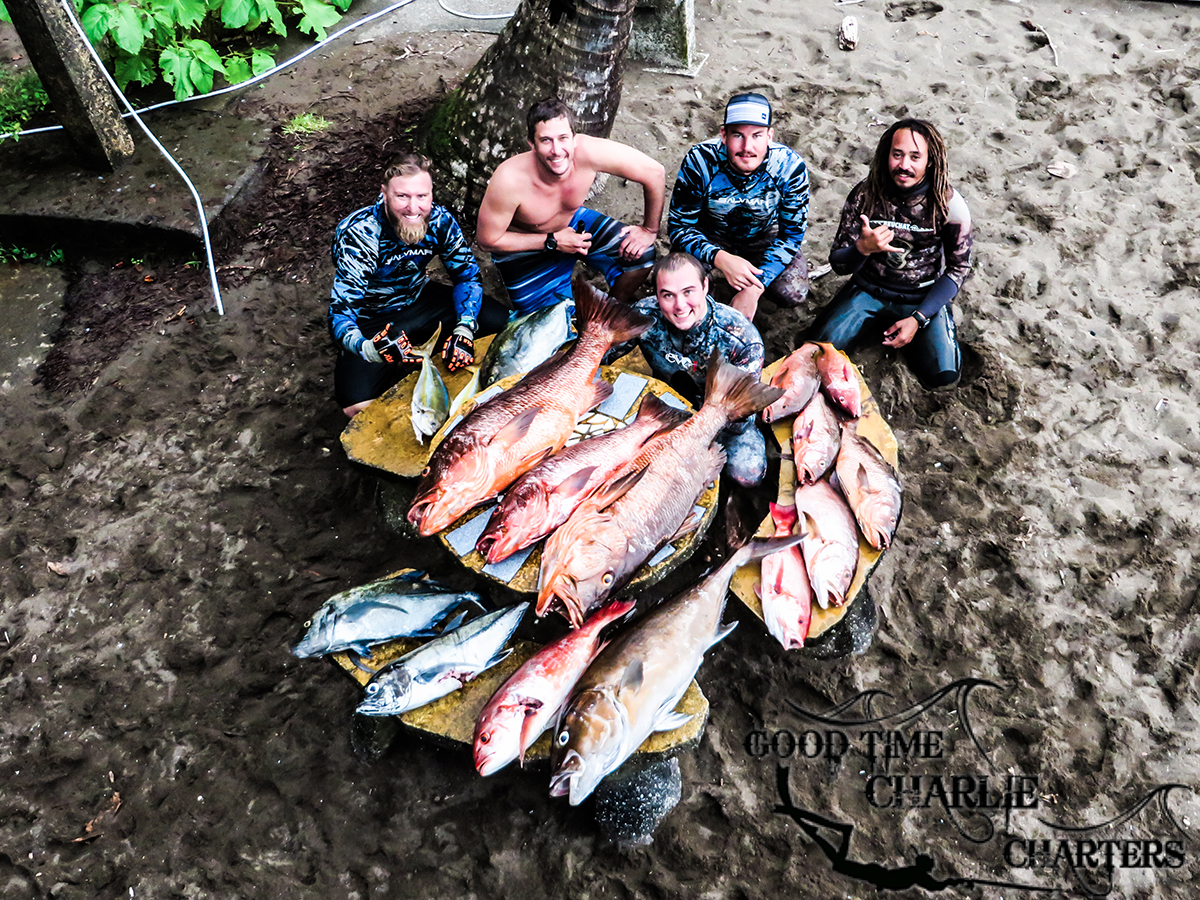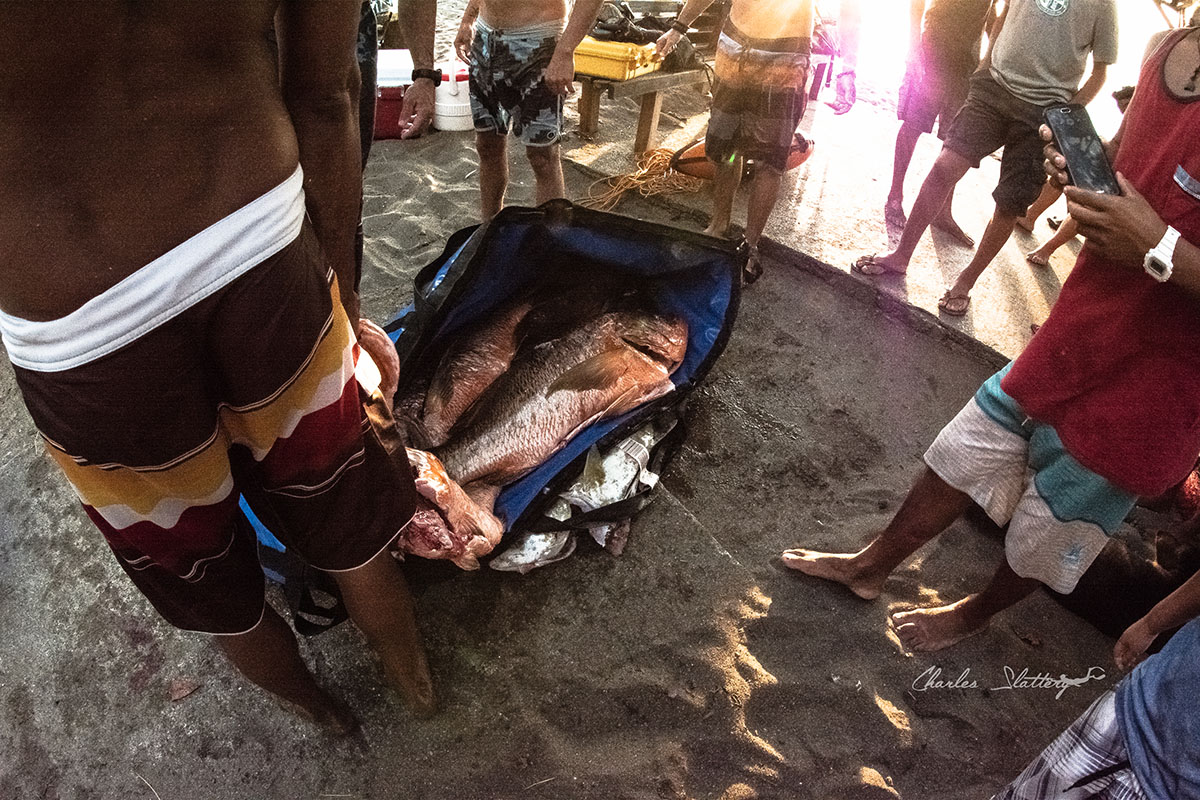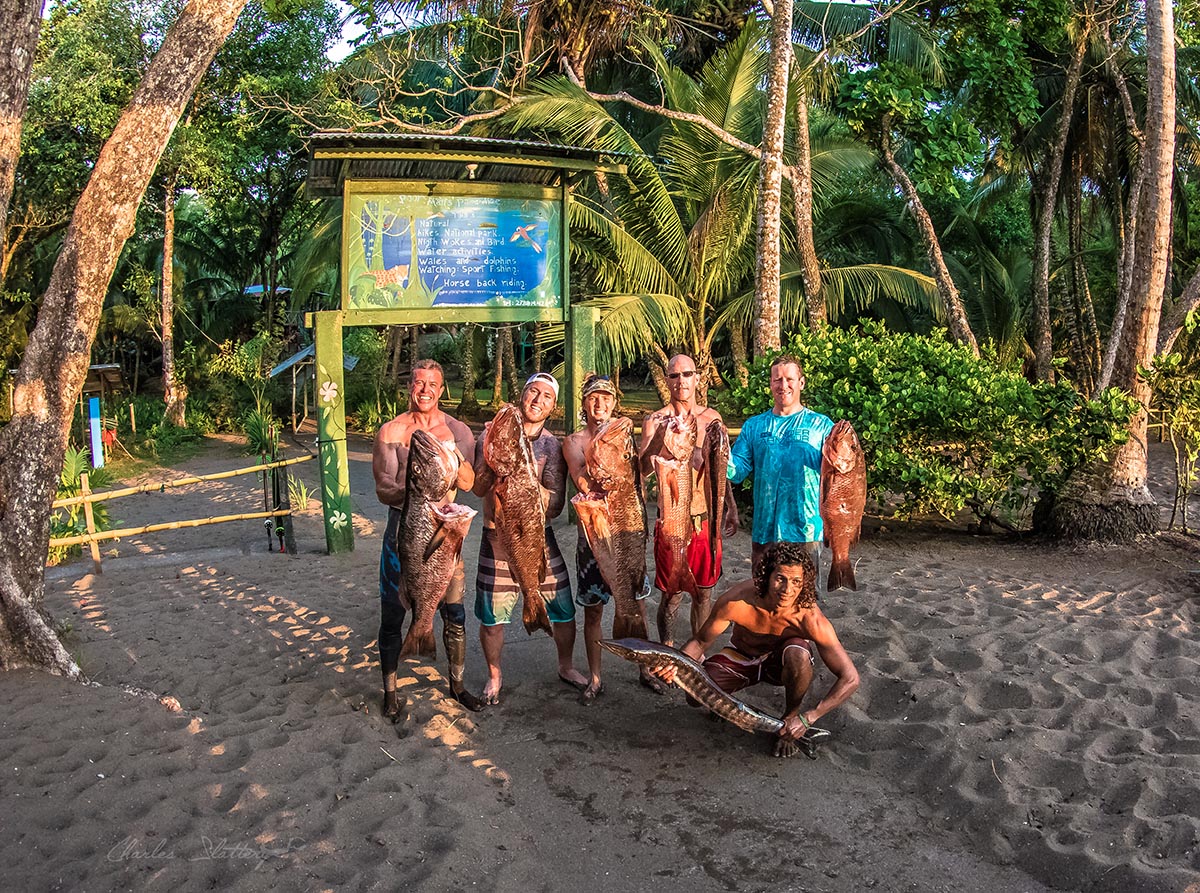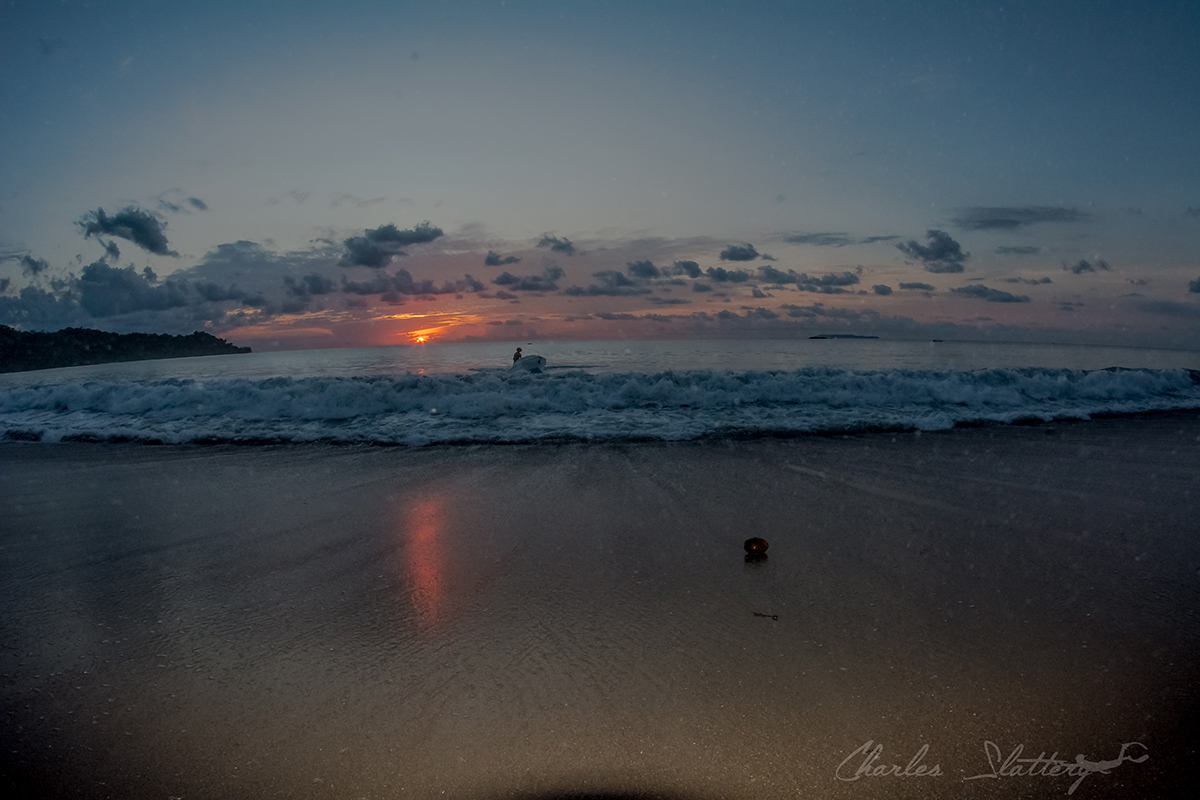 LAT. : 8º 34' 48'' N LONG. : 83º 31' 01'' O