(EU) +39 349 8627004 | (US) +1 352 270 6013

Cape Verde, a cluster of volcanic islands arranged in a semicircle in the Atlantic Ocean off the westernmost point of the African continent, 400 miles off the coast of Senegal. This natural treasure of undoubtable beauty with its white beaches, lunar landscapes and spectacular crystal blue water, was only recently discovered by international operators who have opened the doors of Cape Verde to a new kind of tourism, luckily, still not for the masses.
The ten islands are perpetually battered by the trade winds that constantly blow from the north-east dividing the archipelago into two main groups: the Windward Islands in the north and the Leeward Islands in the south.
Amidst the senery of these wild and unspoiled islands lays one of the most important spearfishing spots of the entire planet, a top destination for blue water hunting lovers, where large pelagics abound.
An extraordinary number of Wahoo are present all year round together with Marlin and Sailfish which make their appearance from April to November. Yellowfin Tuna, Dorados, Almaco Jacks, African Pompano and big Cubera Snappers are the the icing on the cake in this magnificent setting.
But it is the high concentration of Wahoo, one of the fastest predators in the ocean, capable of reaching speeds of 60mph, that drives us to dive the turbulent waters of Cape Verde every year, from the best known Windward islands to the remotest corners of the Leeward Islands, where the encounter with the fish of a lifetime is always possible.
BASIC INFORMATION
This adventure consists in 5 days of diving, aimed at landing large pelagic fish in the open water, such as Wahoo, Amberjack, Dorado, Yellowfin Tuna, Sailfish and Marlin. But for the lovers of the rocky bottom there is a pleasant surprise... massive Cubera Snapper await in our secret spot!
Each diving day has a duration of approximately 7 hours.
Air temp: 25 ° C - 30 ° C | Water temp: 23 ° C - 27 ° C
Accommodation: Resort 5*.
Adventure cost ⟶ $$$$$
FLIGHT AND TRANSPORT INFORMATION
Flights to Cape Verde from Europe are carried out by air charter companies or standard airlines via Lisbon. Transfers on the island, accommodation/resorts and logistic are all arranged by us.
We will take care of all logistics and, when necessary, we will make group bookings through our partner companies/agencies.
WHY COME WITH US?
Our first trip to Cape Verde dates back to 2010. In the last four years we have led trips at different times, and always with success, gaining a deep understanding of this place.
We will guide you in a professional manner but at the same time in a completely informal atmosphere. You will feel like being in holiday with old friends. We will welcome you and ensure that everything goes as planned, leaving you to think about just one thing.... spearfishing!
We will do a safety briefing so that you will be aware of potentially dangerous situations, and how avoid them. We will make sure that you always have a partner or a small group to rely on while you're in the water.
We will provide an expert guide in the water who can help, advise and point out the most effective techniques. The guide will make sure you will always be on the right spot, coordinating the correct position of the group in the water according to the current or while chumming. When necessary, the guide will work the flasher and take care of the proper distribution of the chum. They will also take pictures and videos of your catches, so that you will go home with the memories of your adventure.
We will give you advice and guidance on techniques, on the prey and on their approach. We will give you important tips on your equipment, regarding how to set it up to be ready for this challenge.
If needed we may have spearguns, floatlines, bungees and buoys available for hire, or when possible, provide some items for free.
Alternatively we offer advice on purchases so that you will not make mistakes by buying inappropriate equipment for the trip.
On site we provide weights for your weight belt so you will not need to bring your own, thus avoiding you unnecessary excess baggage costs.
We can arrange for your fish to be cooked by local restaurants.
Last but not least, we will do our best to make this the best trip you've ever been on! Full of action, catches and adventure!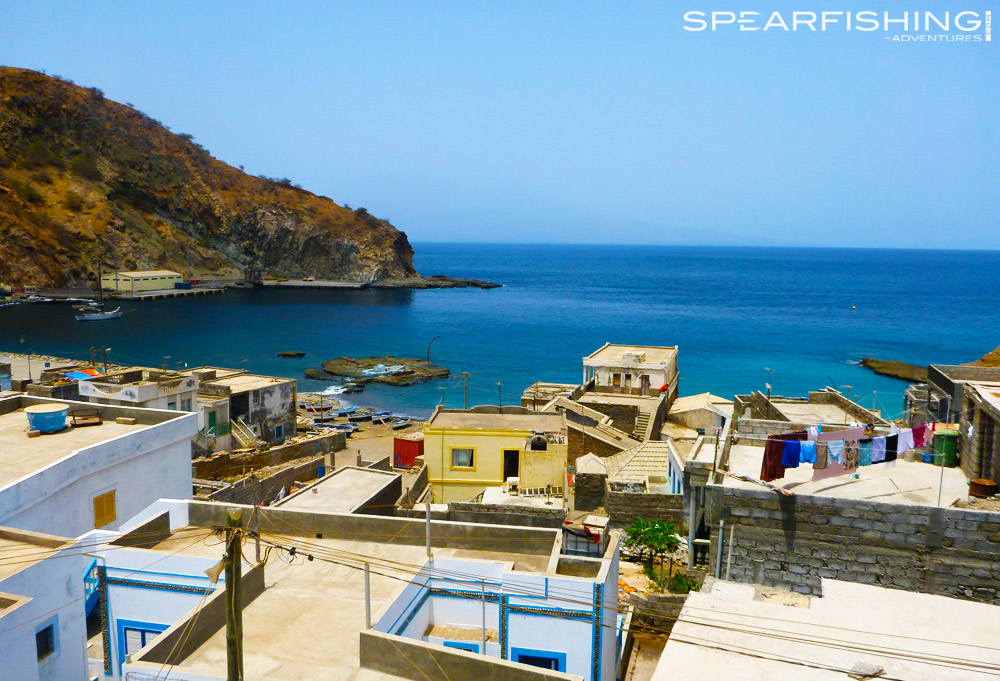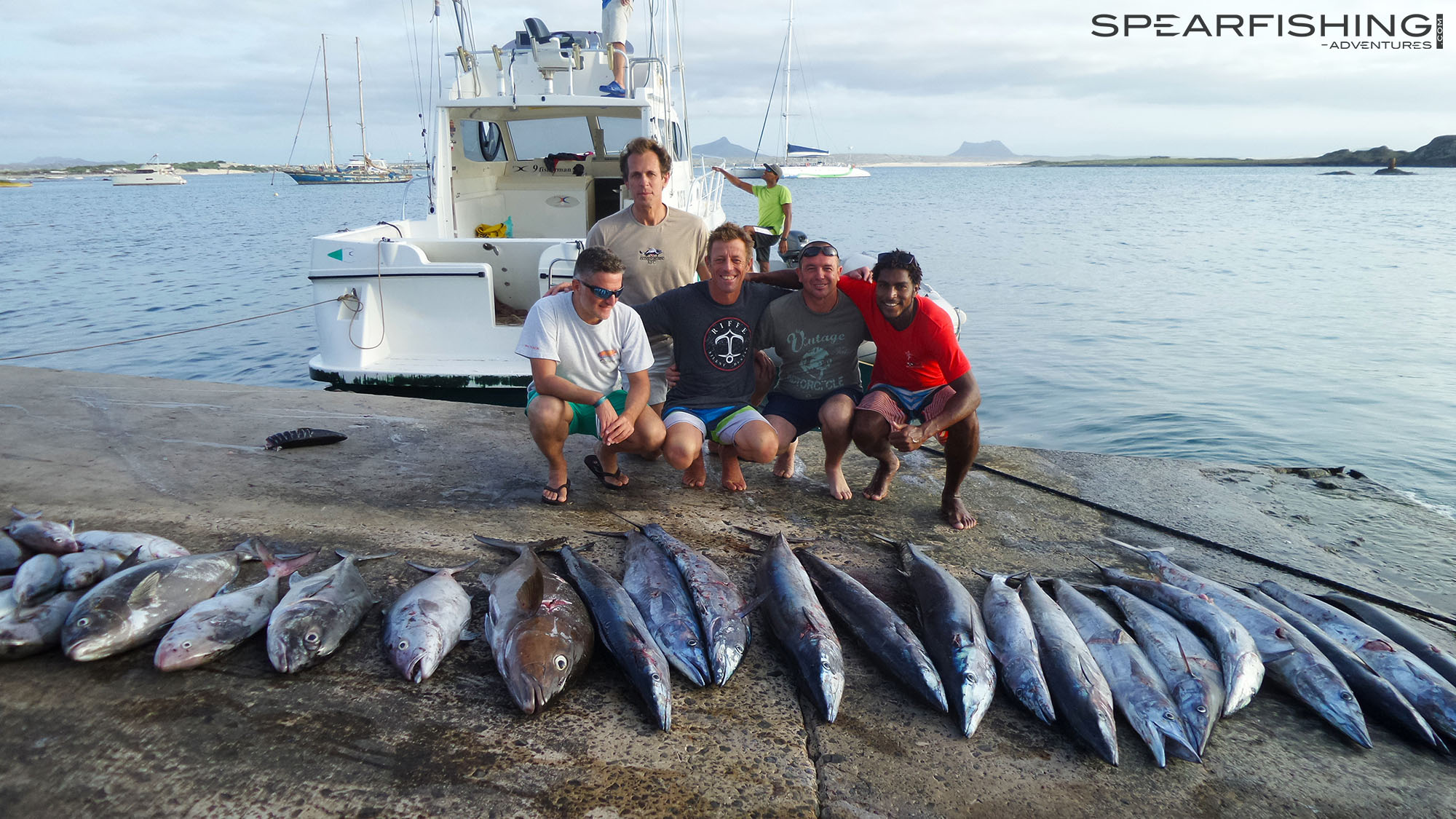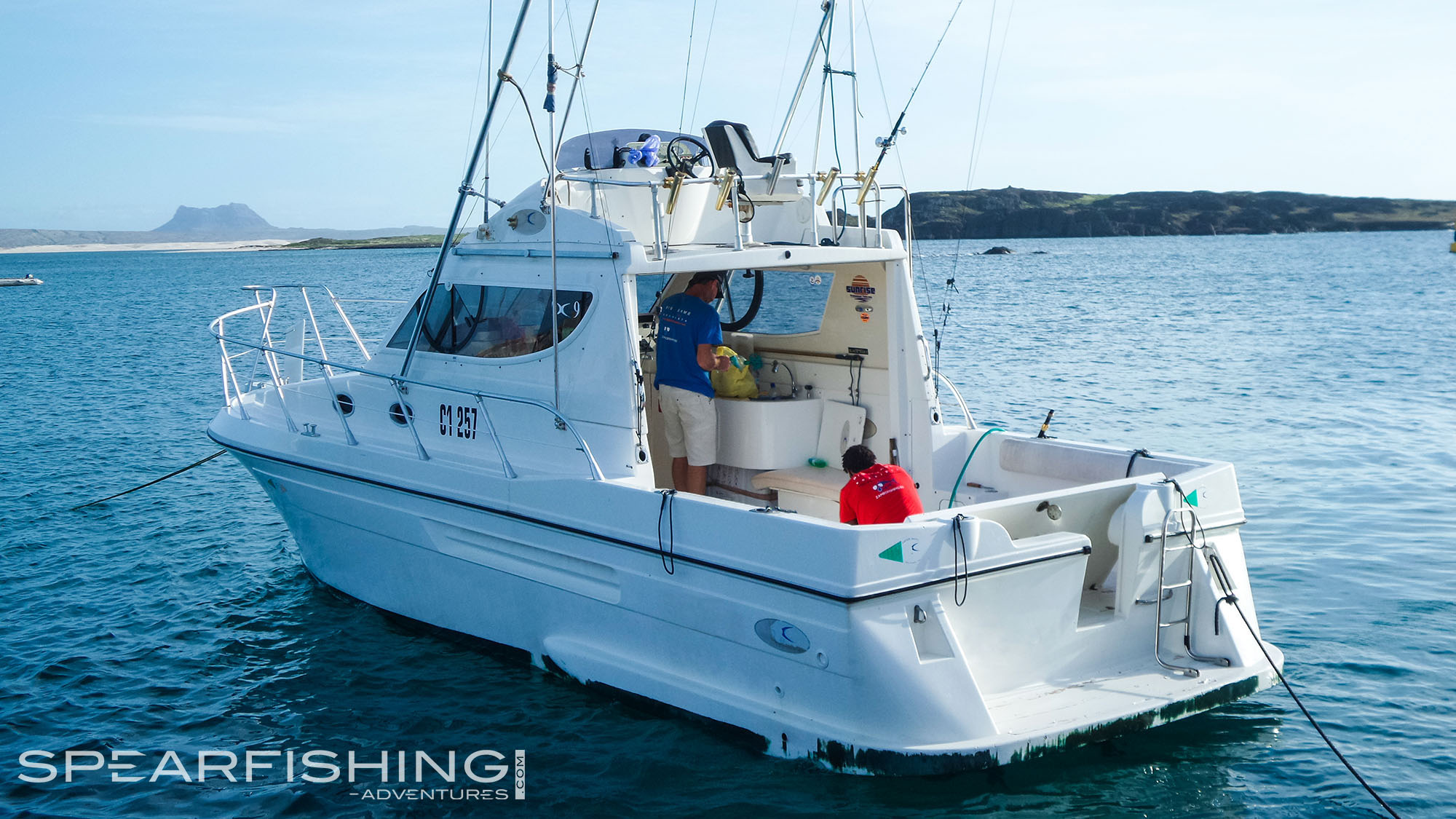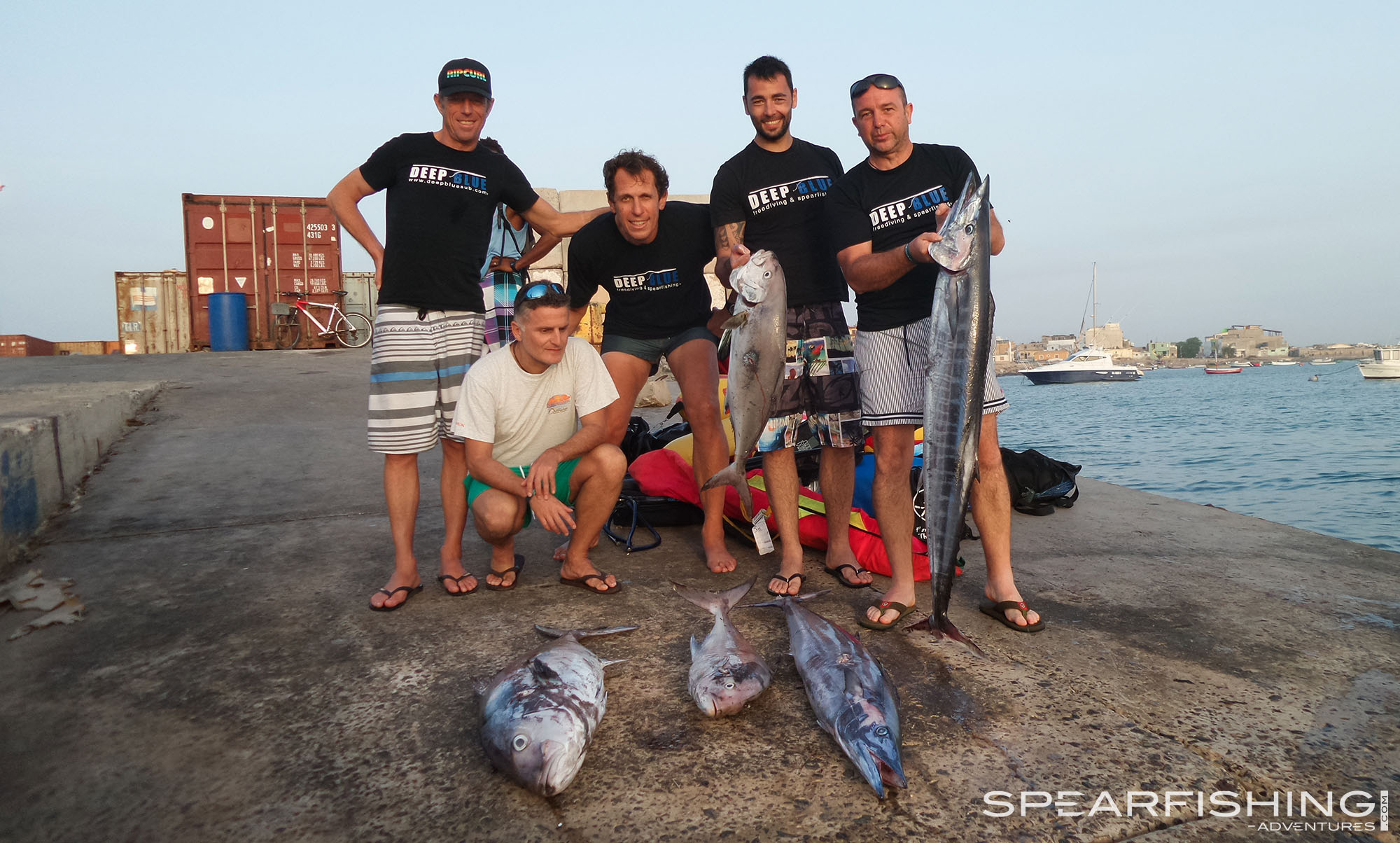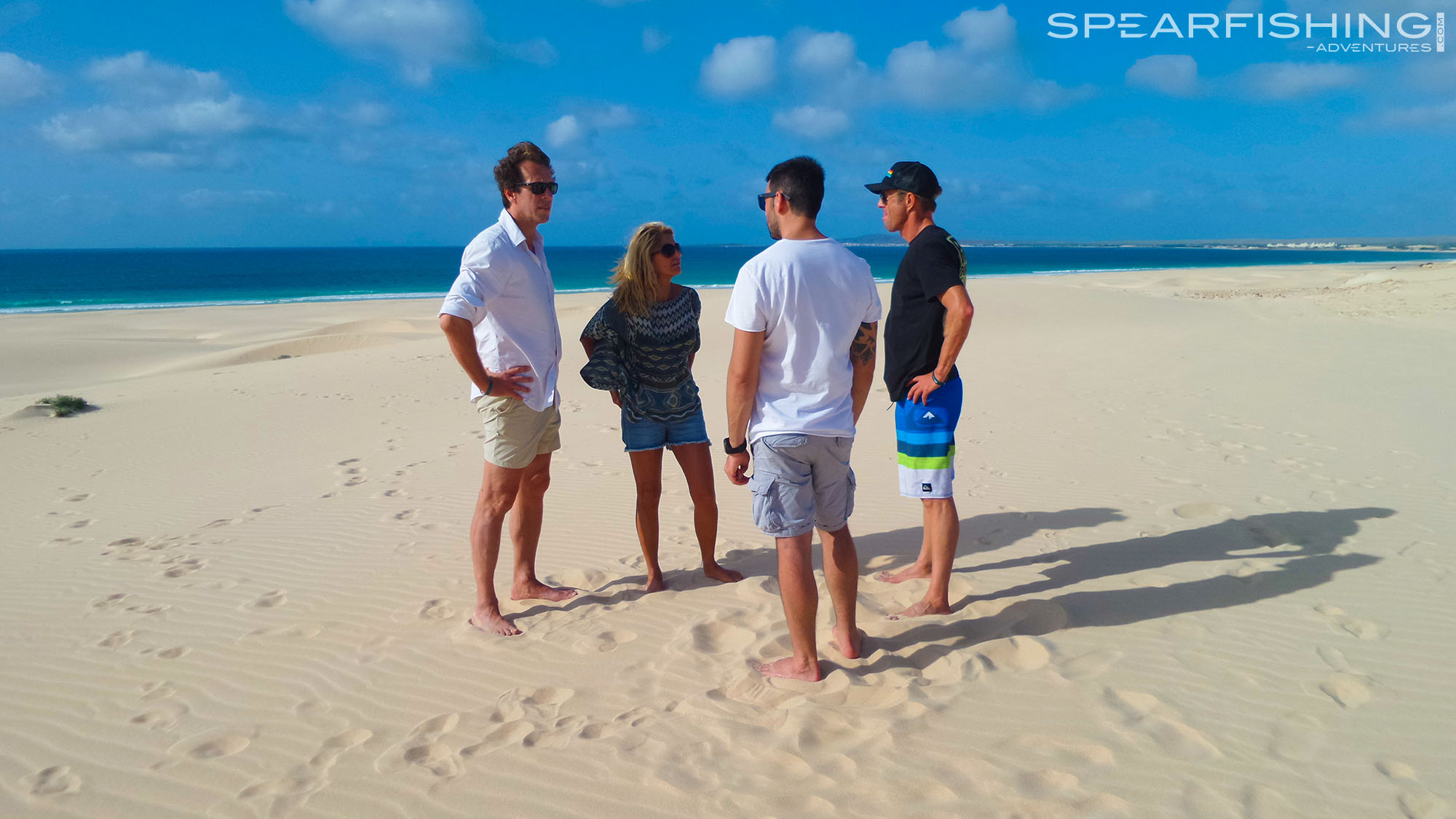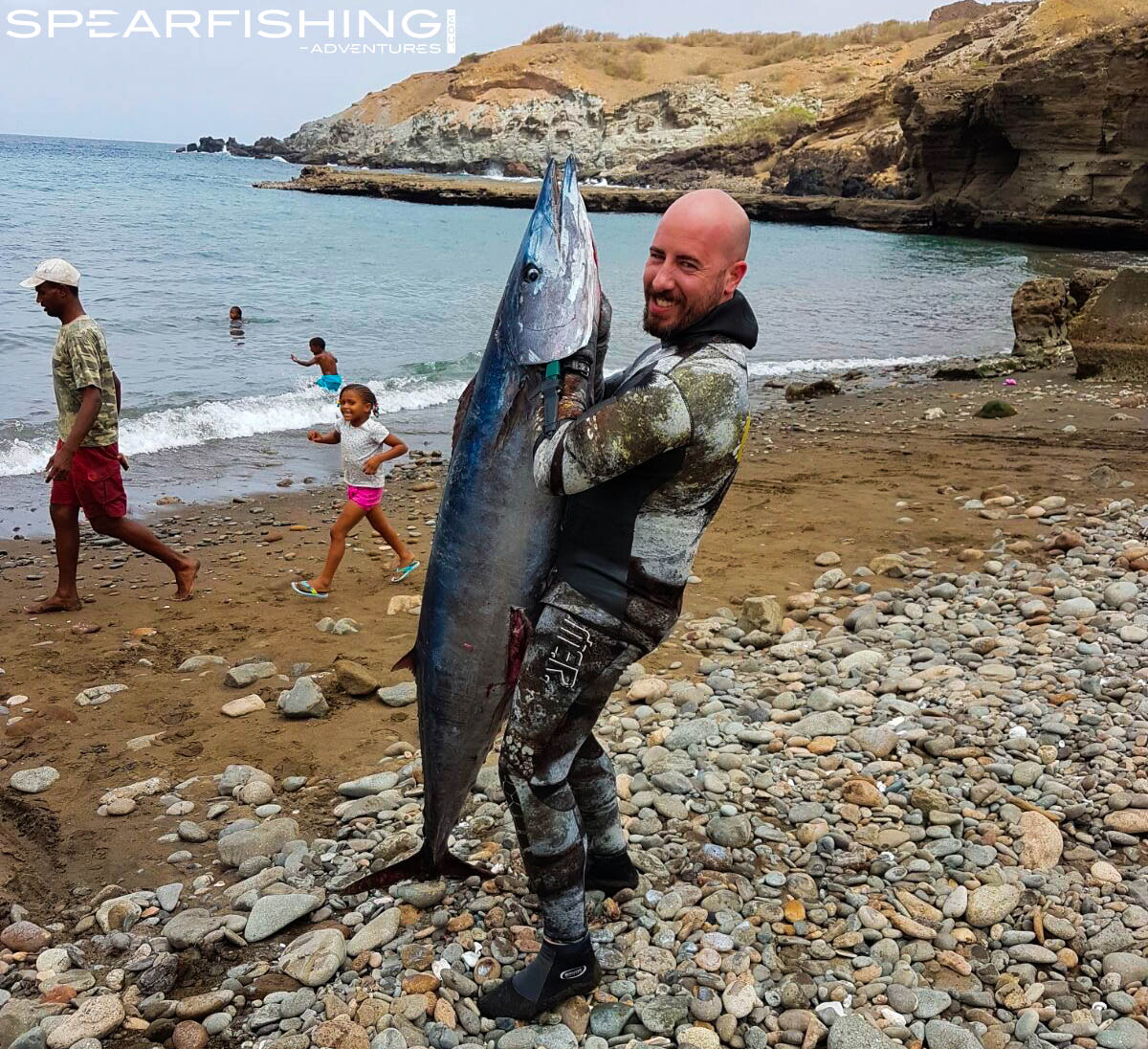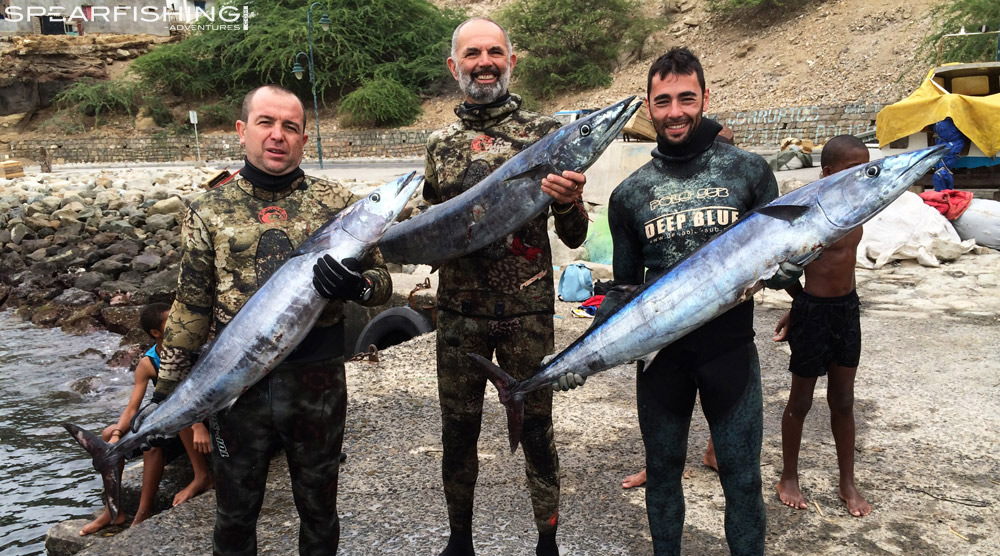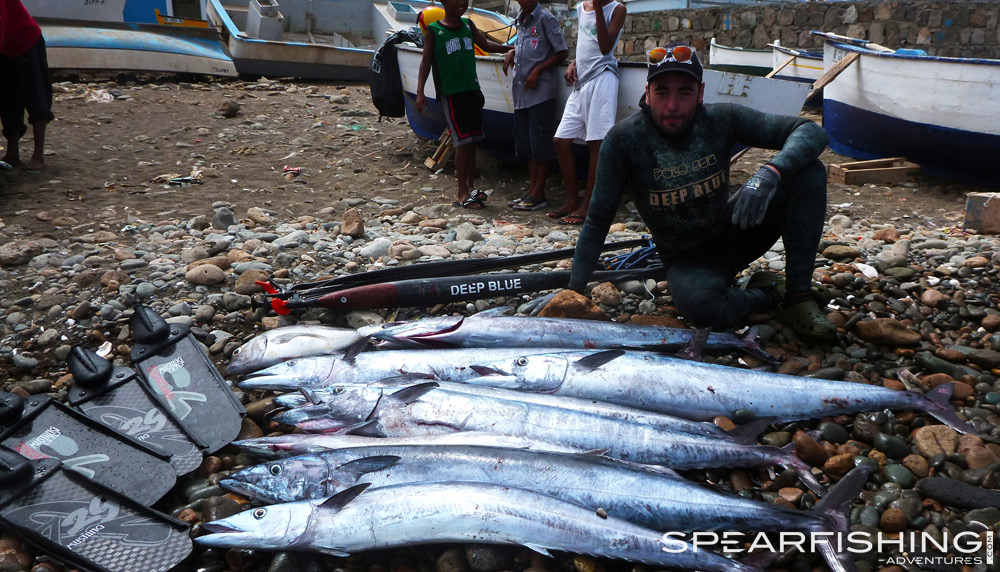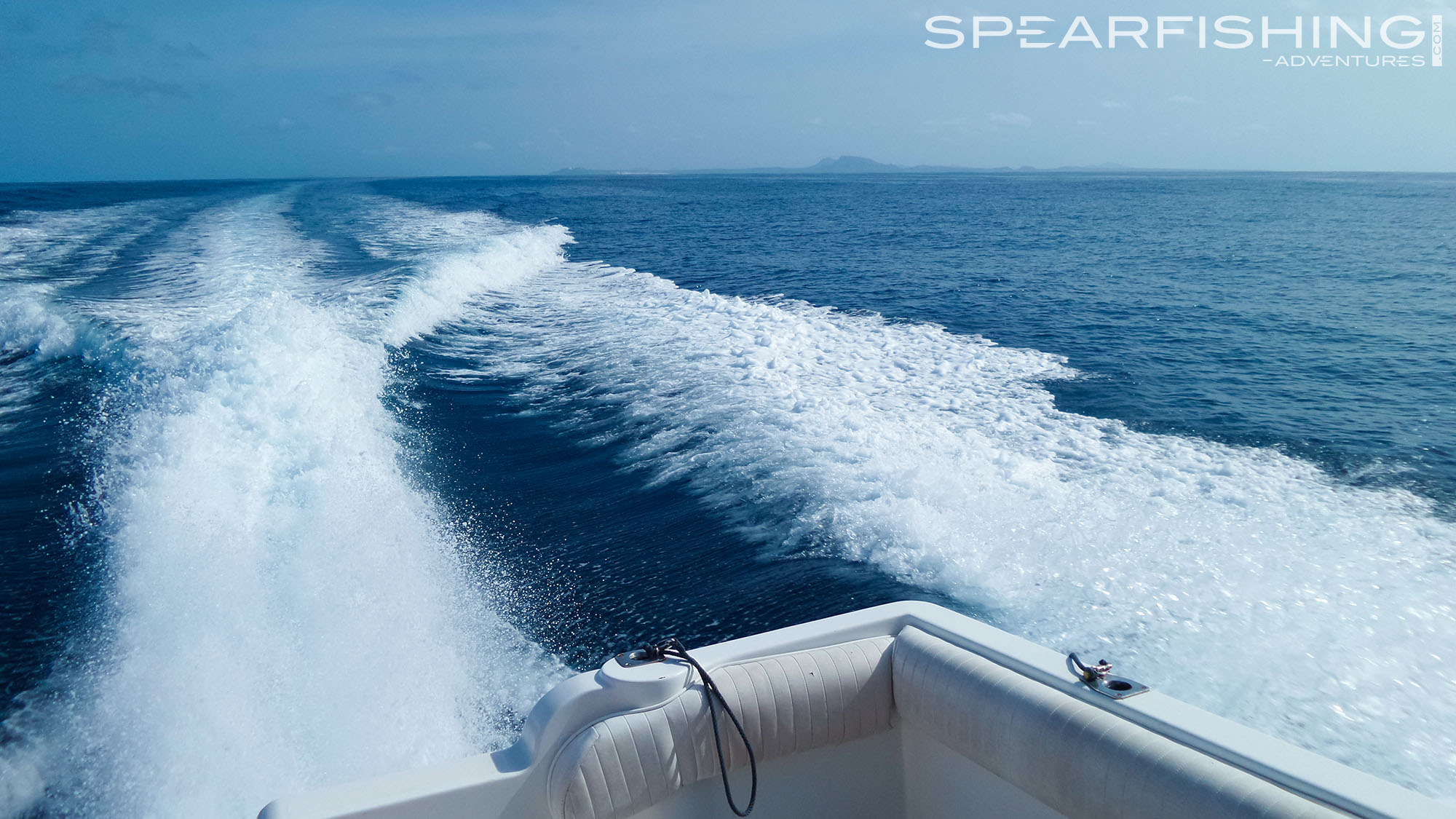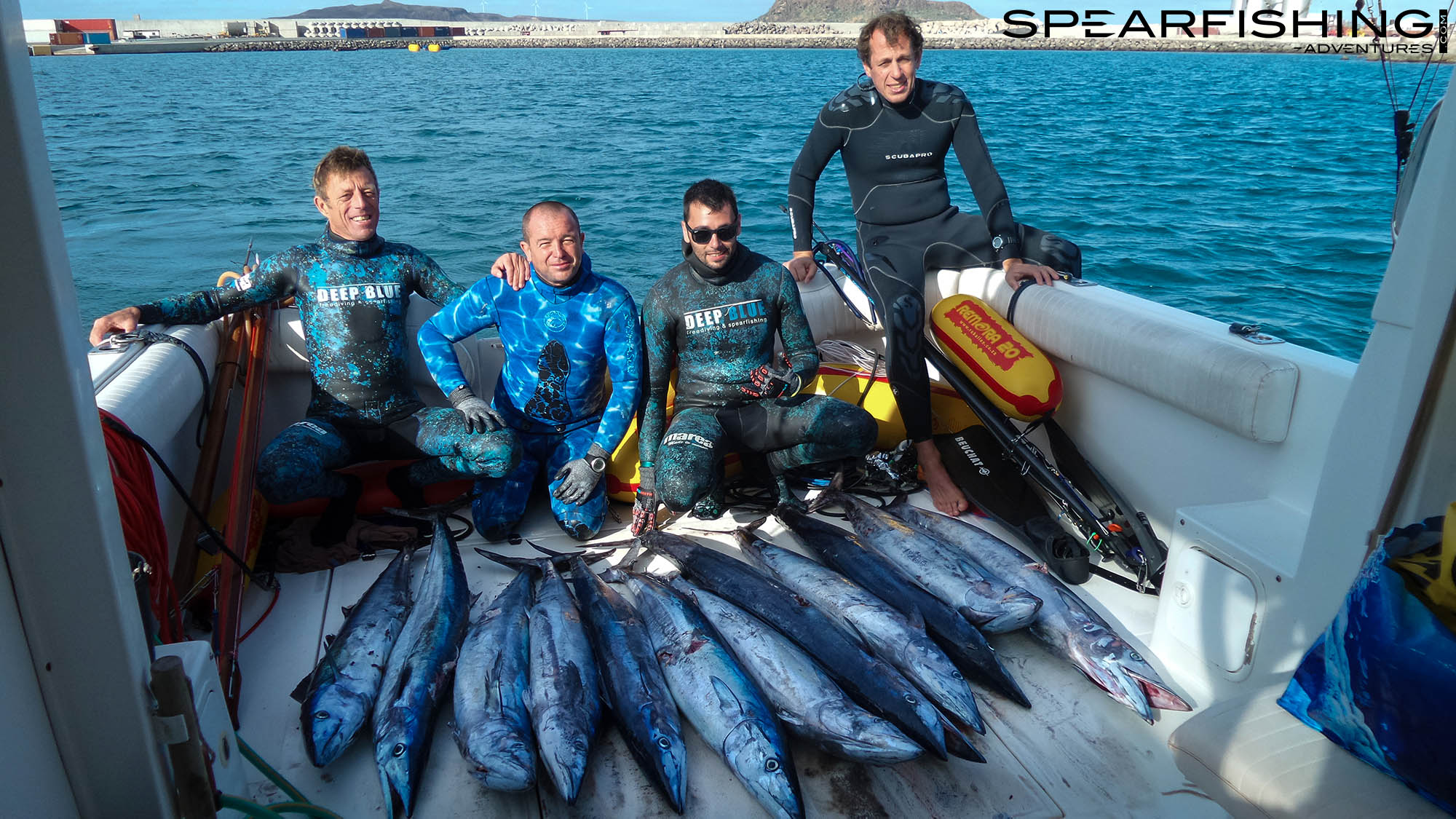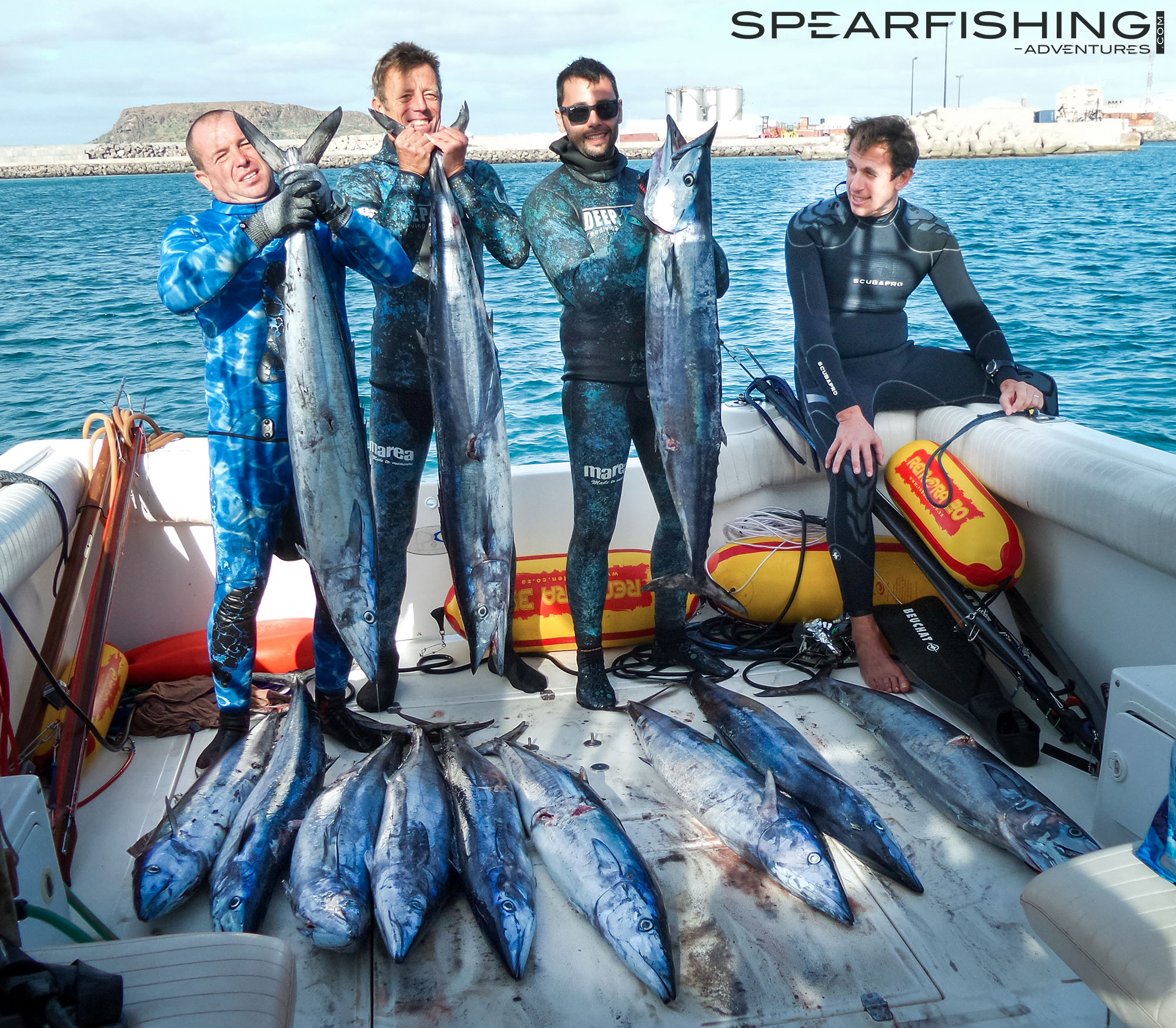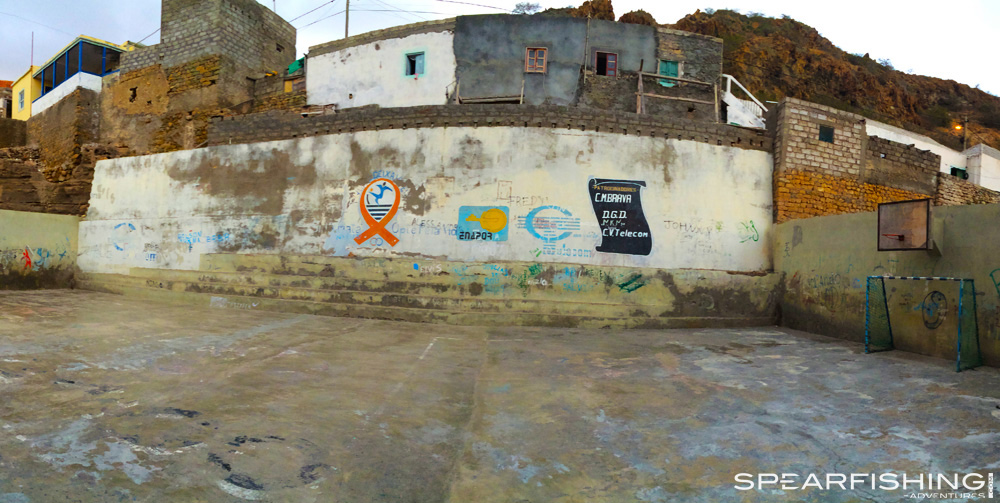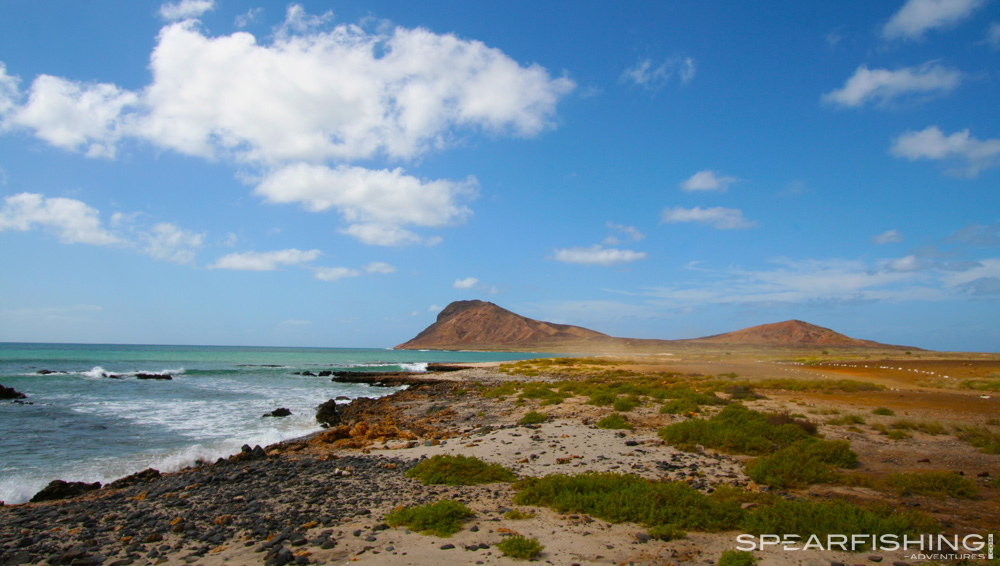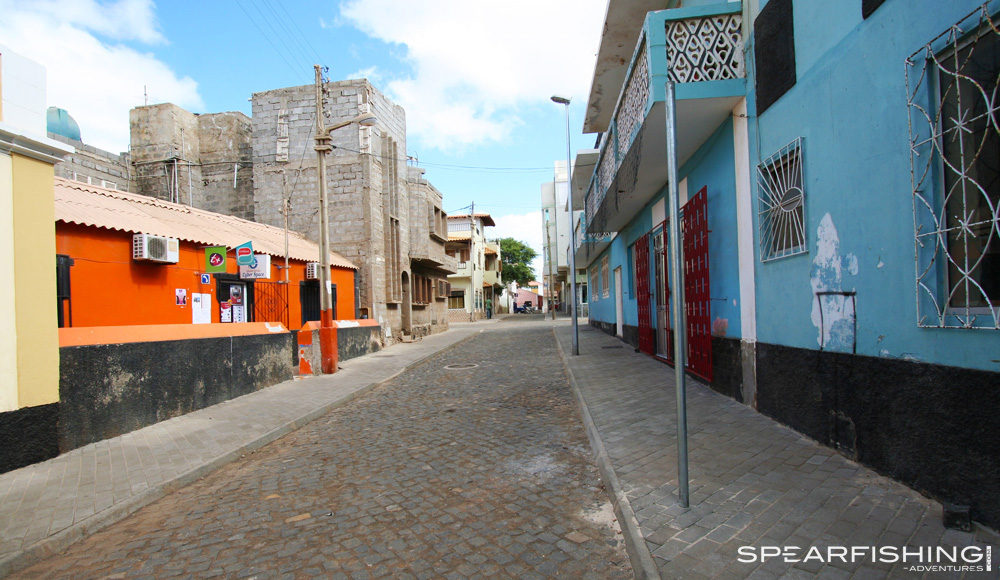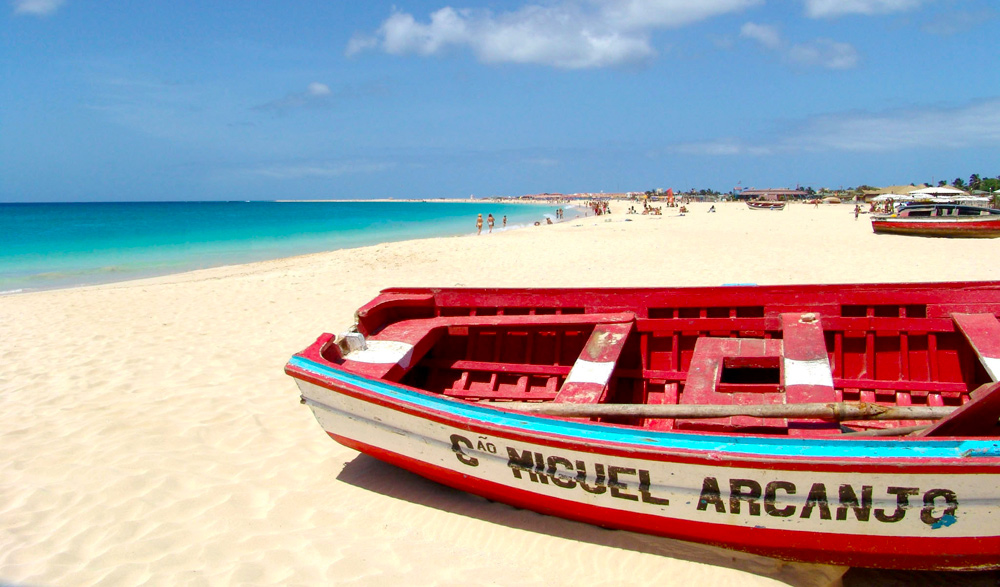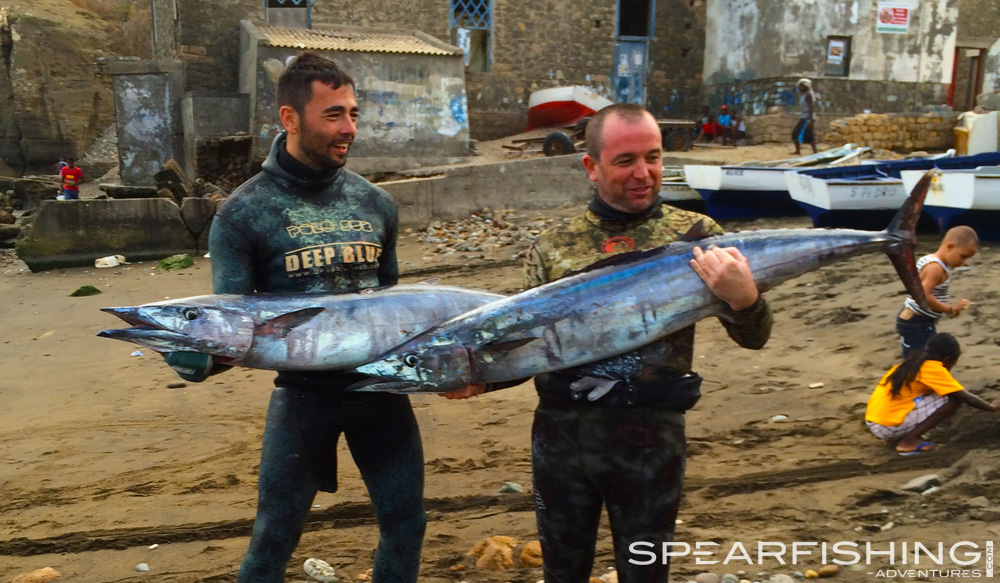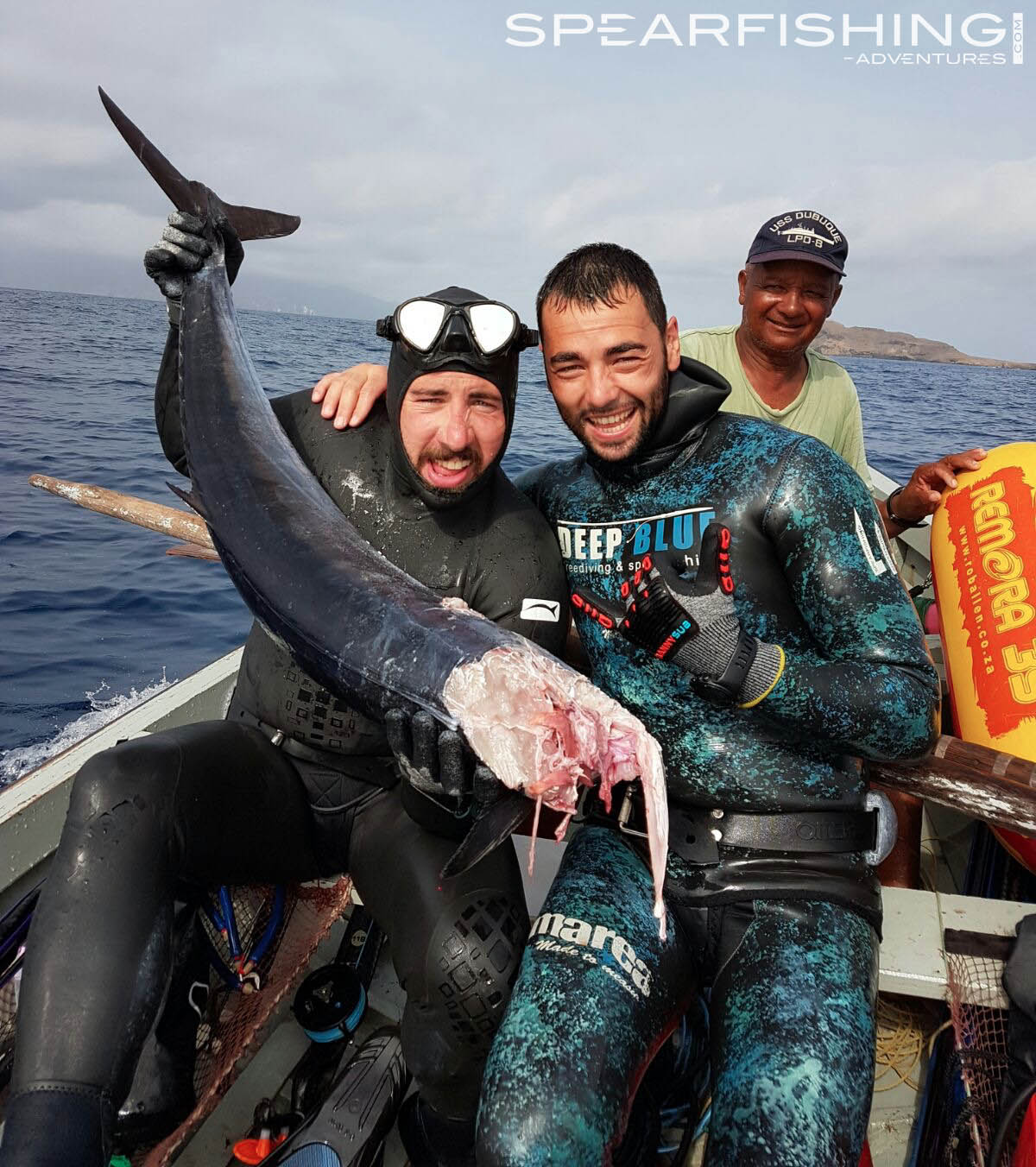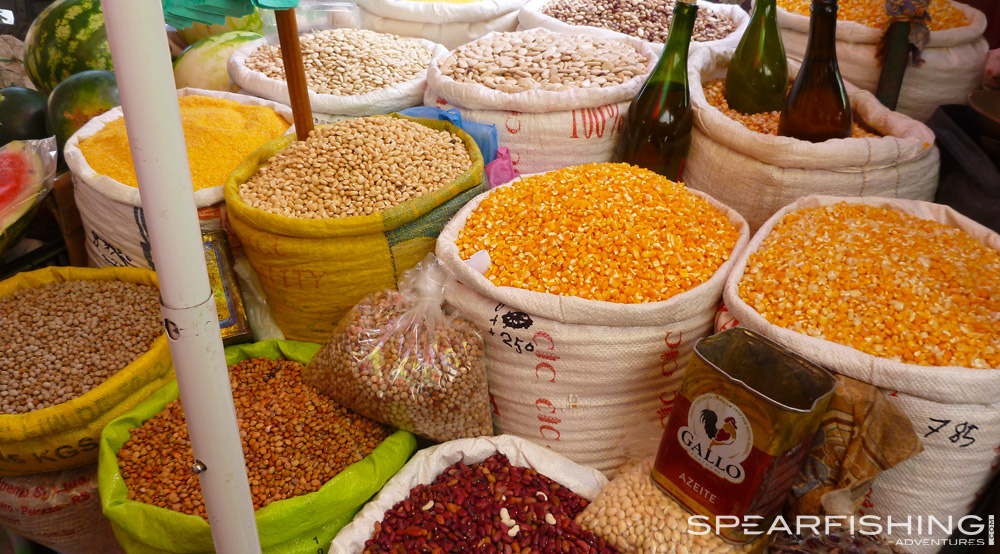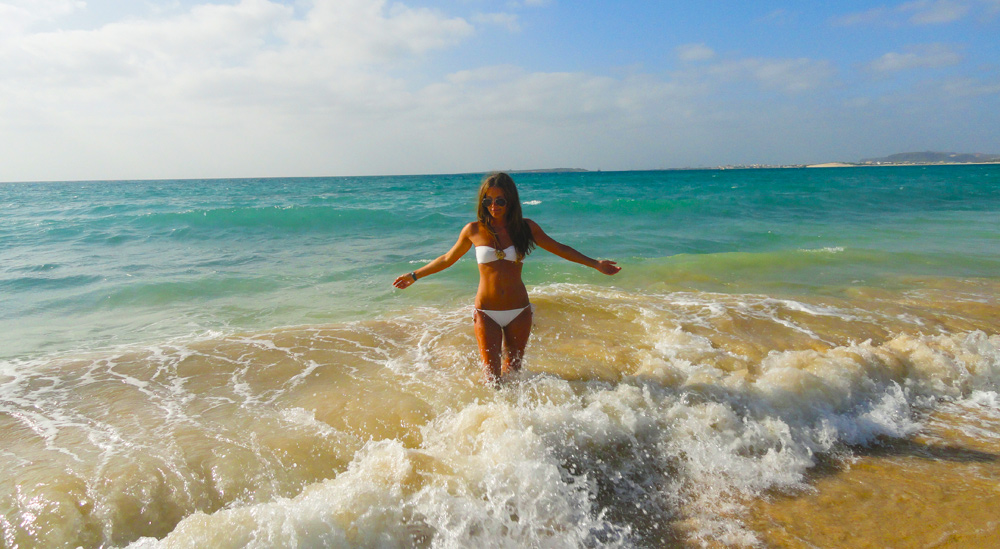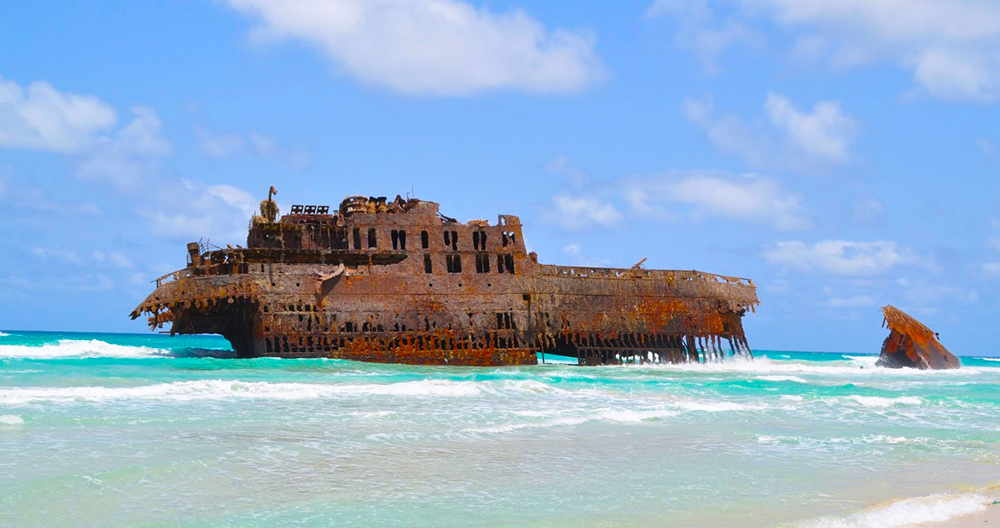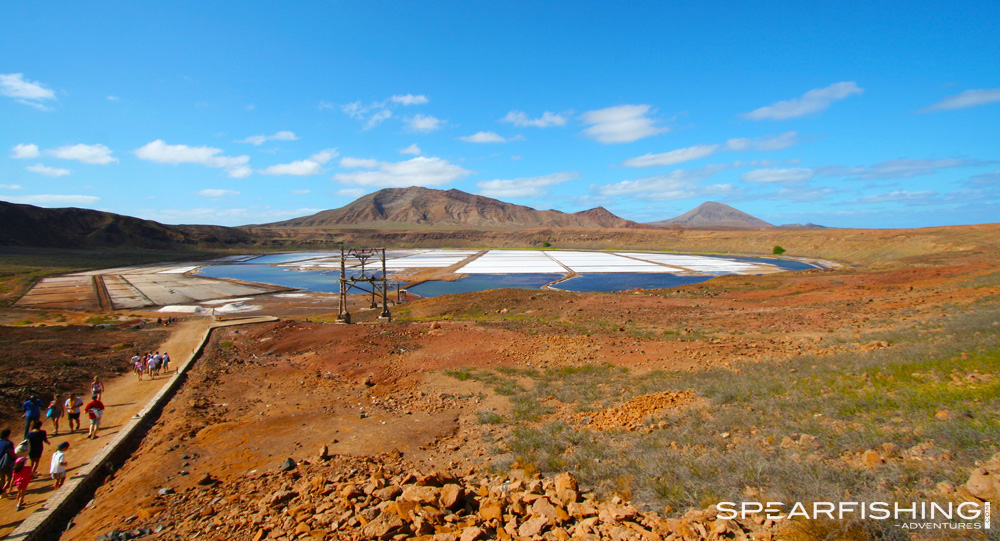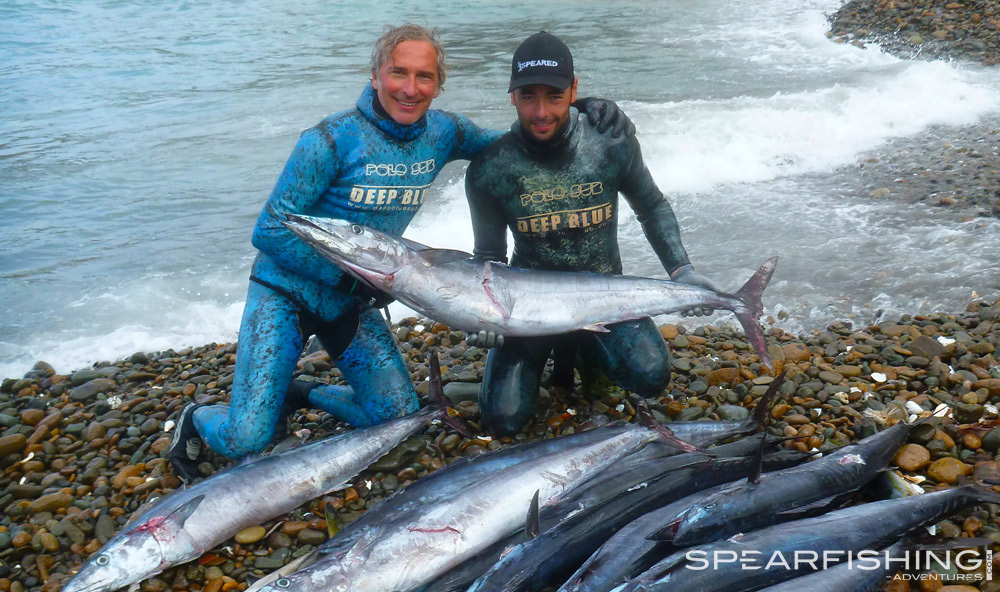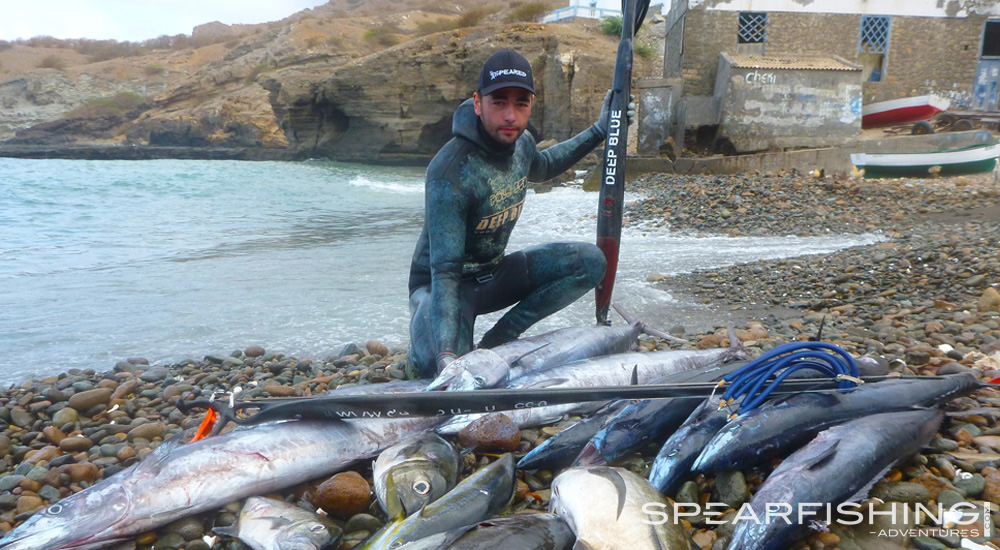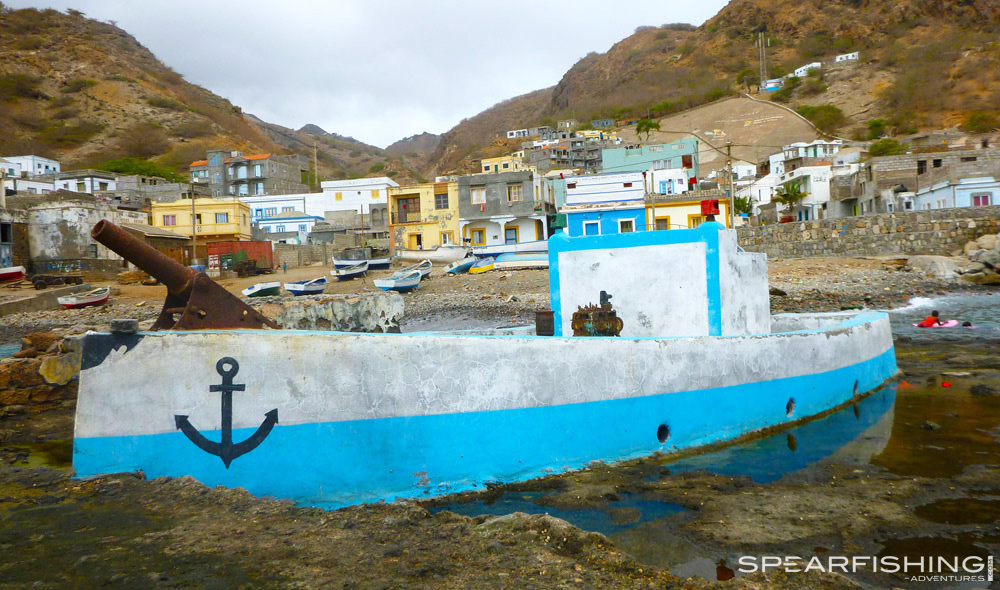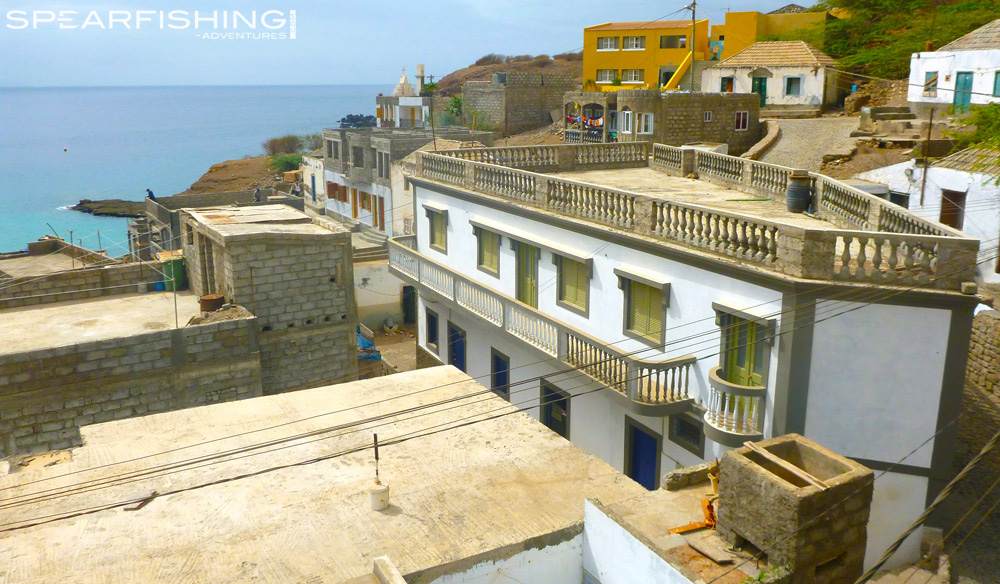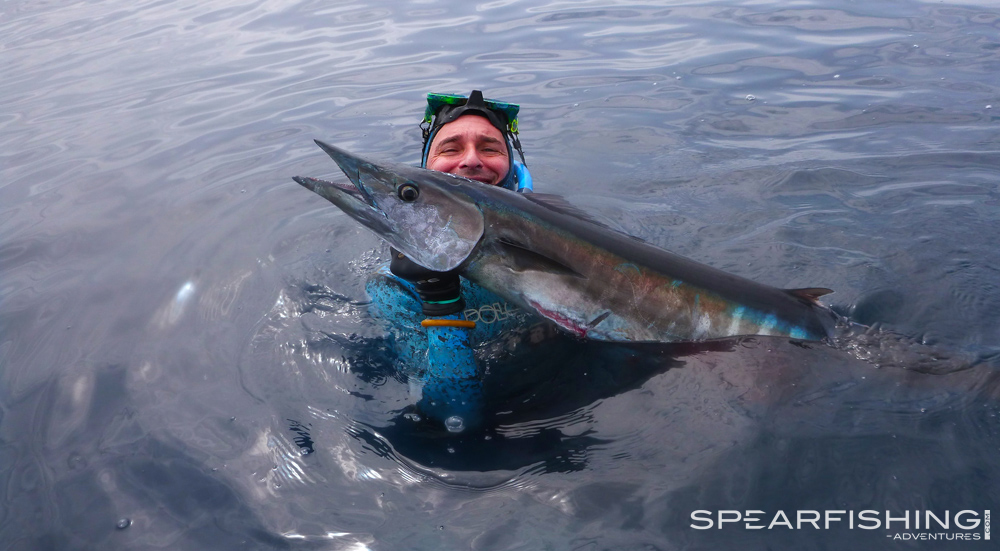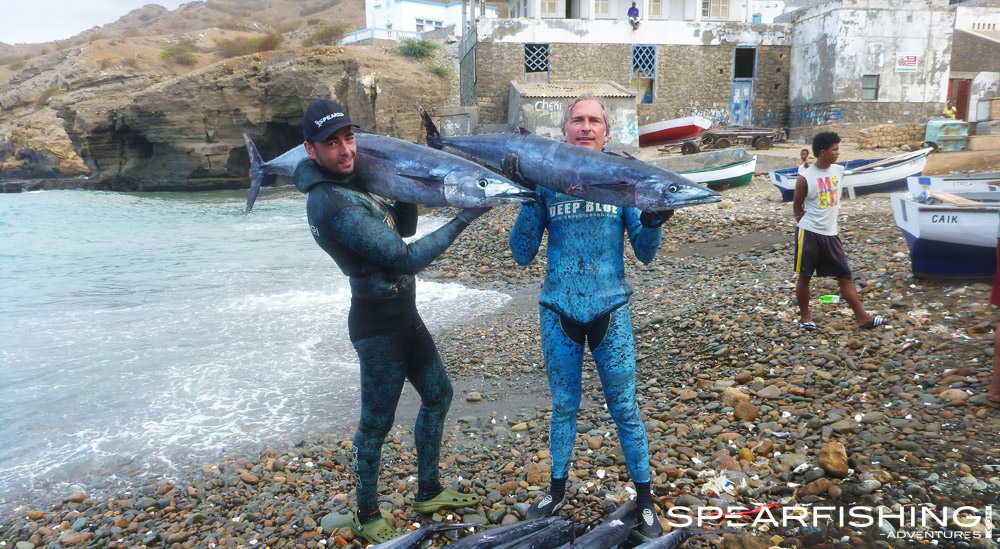 LAT. : 15º 43' 46'' N LONG. : 22º 58' 45'' O